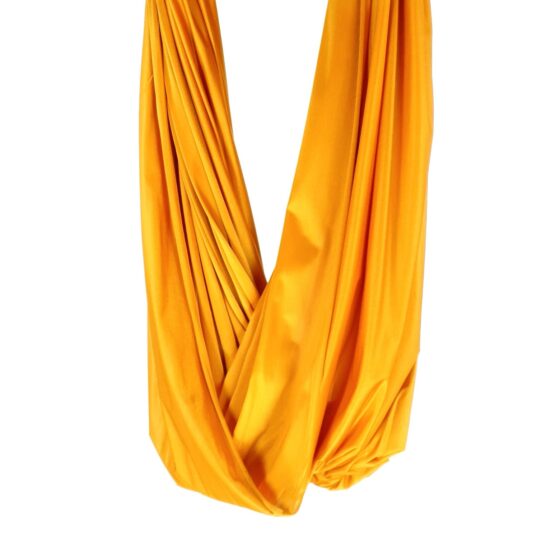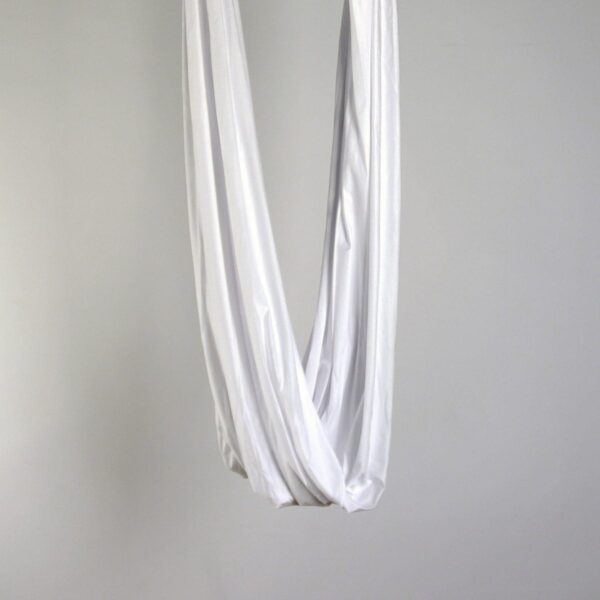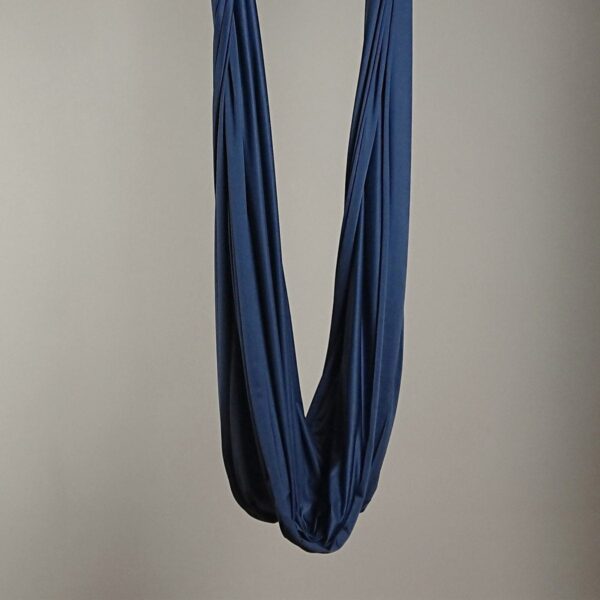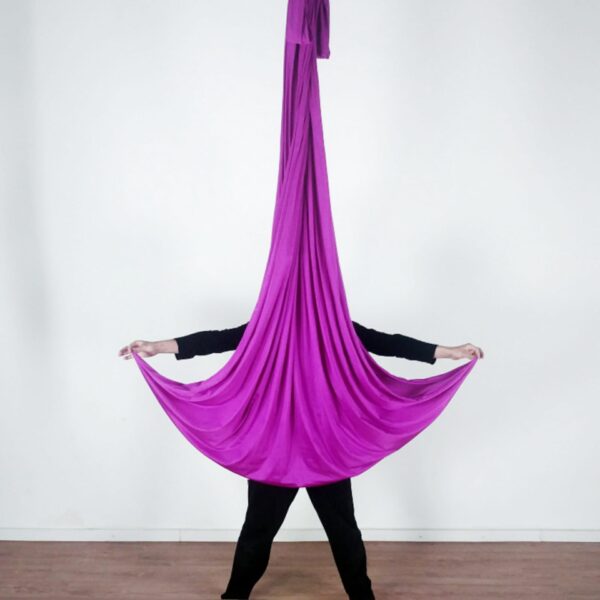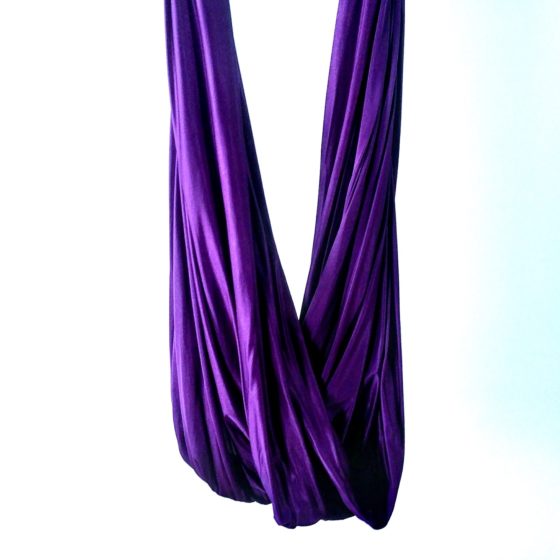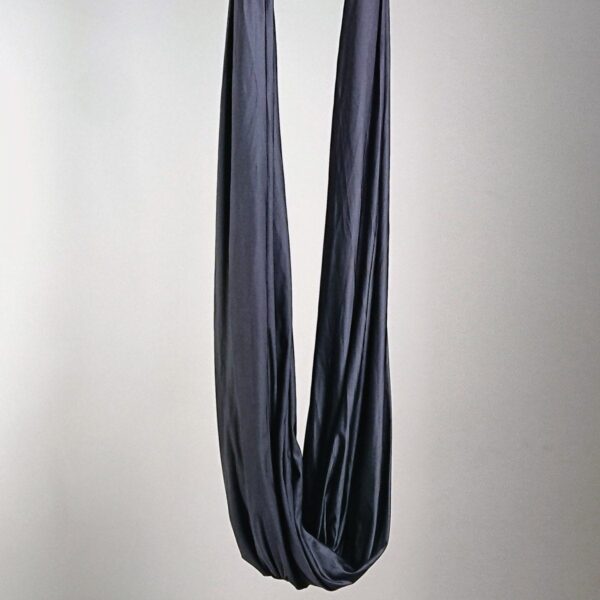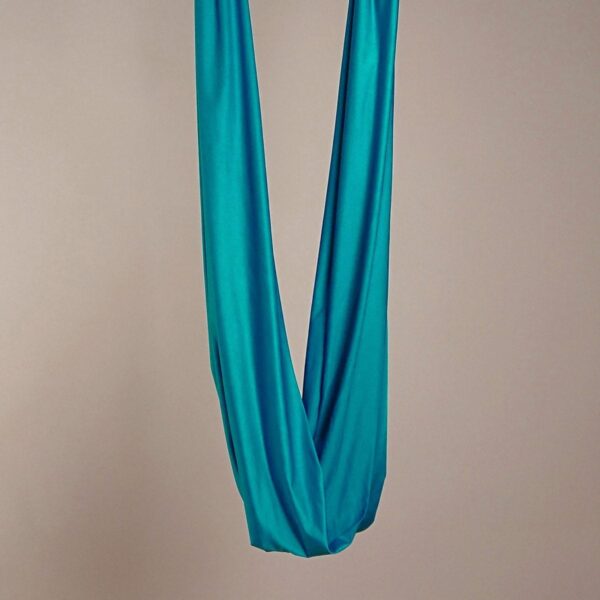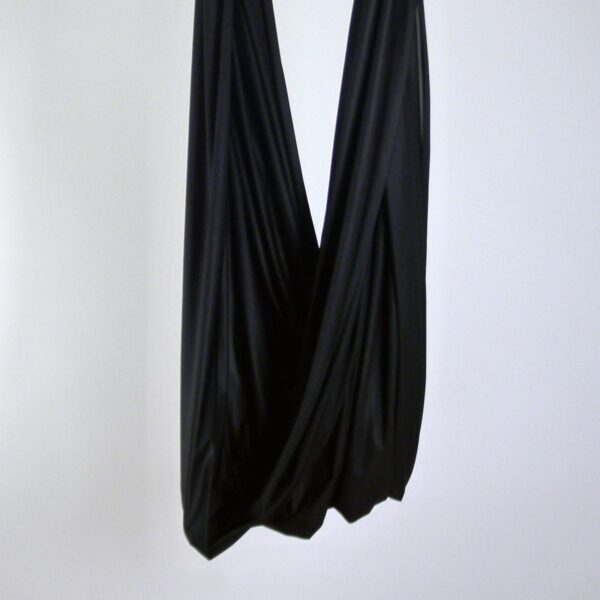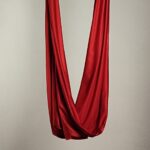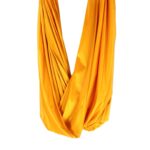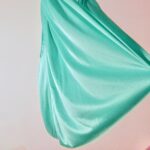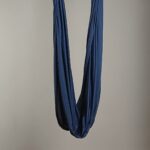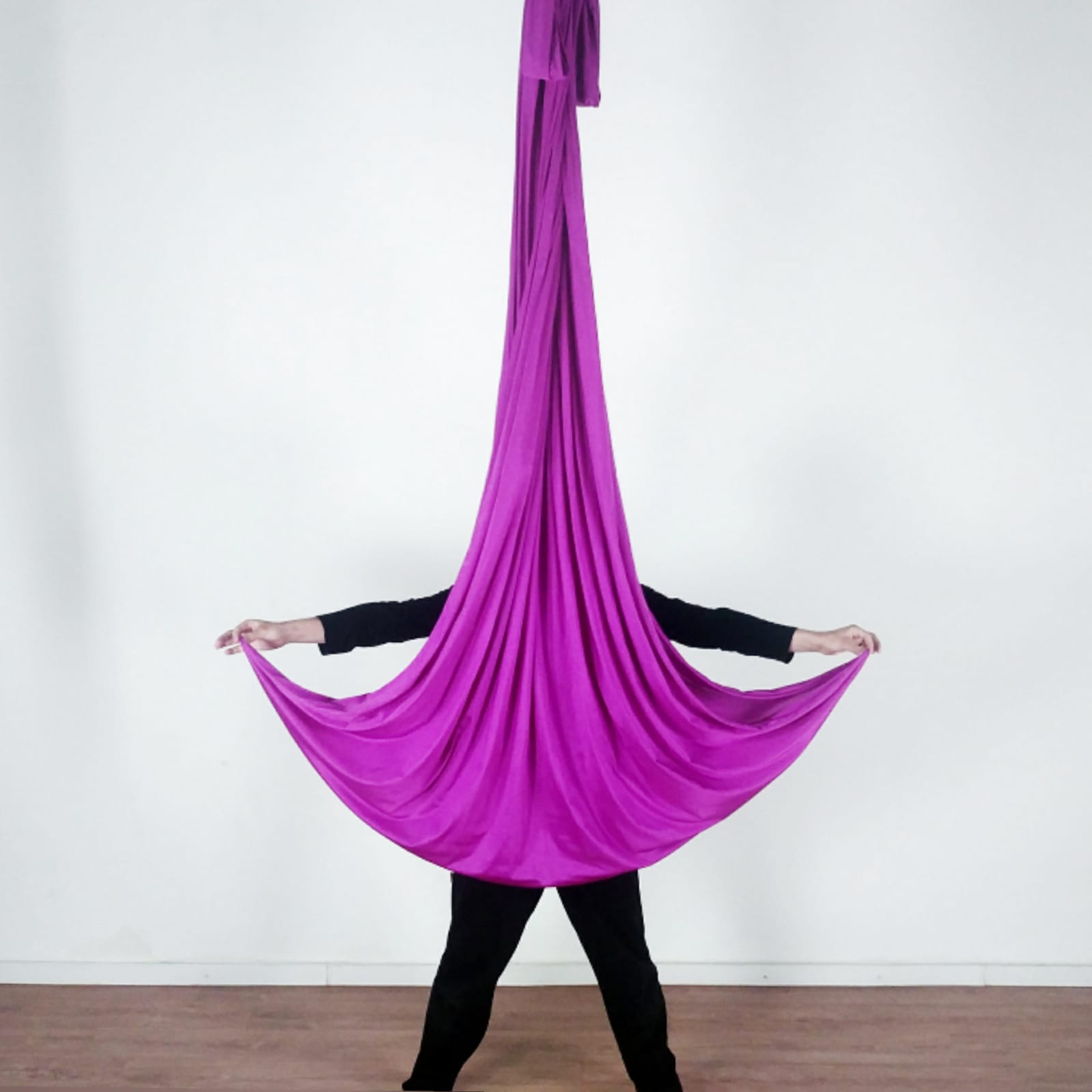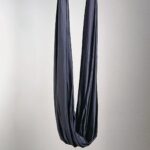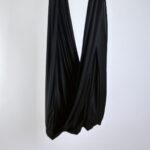 Outlet – Fabric to make aerial yoga hammocks
€19,00 – €49,00
Description
Additional information
Description
Outlet:
Outlet pieces are technically resistant for a safe use of the material.
In our outlet you can buy short pieces or pieces that have stains on it, or they have been they have been used 2-3 times and then washed at a very good price.
Contact us for any doubt before purchasing.
— English:
These  pieces of fabric are perfect to make your own aerial yoga hammock. They have a special price because they have some small spot or it is a short piece of fabric, but they are in perfect condition.
QUALITY:
This fabric was designed by us to make yoga hammocks so is perfect for that, but also the technical qualities makes it great and secure.
In lengthwise is almost a Non-stretch fabric  (it stretches but very little),  but it does stretch sideways, this characteristic makes it very comfortable and stable for practicing yoga poses. If you sit on the swing this will not stretch toward the ground. And if you make Savasana (or just taking a nap on it), you'll be pretty straight horizontally and it will be very comfortable (thanks to the elasticity sideways). Our polyamide silk is produced by us in Spain, especially for yoga hammocks.
the fabric is very resistant, 1200kg, very elegant and soft to the touch.
The width is 2.50m.
Here you only can buy the fabric, but if you need climbing carabiners, and daisy chains you can buy them here:
https://www.aerial-living.com/product-category/en/accessories-hardware-rigging/
Español:
Estas piezas de tela están perfectas para hacer tu proprio columpio de yoga aéreo. Tienen un precio especial porque tienen alguna manchita pequena o es una pieza corta de tela, pero están en perfecto estado.
CALIDAD:
La tela es muy resistente hasta 1200kg, suave al tacto, larga duración y tiene un ancho de 2.50 m.
Desarrollada especialmente para realizar columpios de yoga aereo estilo anti gravity. La tela es elástica a lo ancho pero no a lo largo, dando la mayor estabilidad y confort. ermite hacer posturas de antigravity y unnata yoga.
Si necesitas comprar los accesorios para los columpios de yoga los puedes comprar aquí: https://www.aerial-living.com/product-category/es/accesorios/
Italiano:
Questi tessuti sono perfetti per fabbricarti la tua propria amaca di yoga aereo. Hanno un prezzo speciale perché hanno una piccola macchia o è un pezzo di stoffa corto, ma sono in perfette condizioni.
QUALITA':
fabbricati appositamente per le amache di yoga aereo i tessuti sono elastici in larghezza, ma non in lunghezza per dare maggiore stabilità e comfort . E' un materiale molto resistente e morbido al tatto, molto elegante alla vista.
I tessuti sono molto resistenti di circa 1200 kg.
La larghezza dei tessuti è di 2.50m.
Se hai bisogno anche degli accessori per completare l'amaca puoi comprarli qui: https://www.aerial-living.com/product-category/it/accessori-da-circo-e-di-yoga-aereo/
SPEDIZIONE:
Il costo dell'invio all'Italia è di 15,50€ euro.
Made in Spain 
Additional information
| | |
| --- | --- |
| colours | Red, White, Turquoise, Fuchsia, Black, Blue, Grey, Aqua, Purple, Petroleum Blue |
| Metres | 2 metres, 3 metres, 4 metres, 5 metres, 6 meters, 7 meters, 3,5 meters |
| Width of the silk | 2.50 metres |
| Silk Elasticity | almost no stretch |