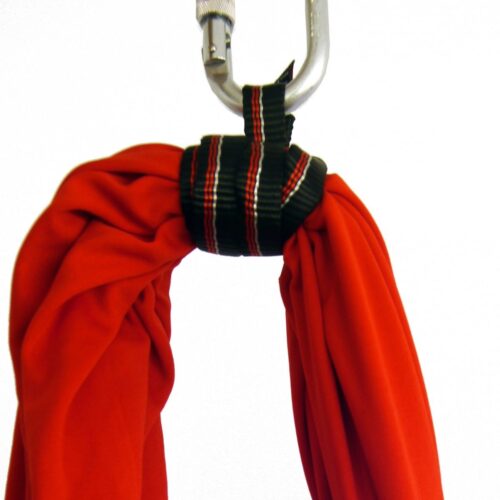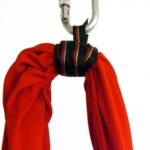 Polyamide sling for yoga hammocks (30 cm)
Description
Additional information
Description
This polyamide ring (sling) is used to link the fabric of the yoga hammock to the carabiners, it works by pressure it squeeze the fabric once the practitioner is on the hammock. also allow the user to adjust the length of the hammock by simply pulling from one side or the other of the hammock. It can be used with daisy chain too.
Characteristics:
Length: 30 cm
Material: Poliamida
Resistance: 22 Kn (2.200 kilogramos aproximadamente)
Certificate: Ce 0194 y En 566
If you choose this poliamyde link you will need less fabric for the yoga hammocks.
For a 3 metres ceiling you will need 4 metres fabric, for a 4 metres ceiling you will need 6 metres fabric.
Note: For arial sling and acrobatics in height we don't use this kind of attachment. it is secure, but in drops it can lead for to much pressure in the fabric. but for aerial yoga, Pilates and fitness it is right.