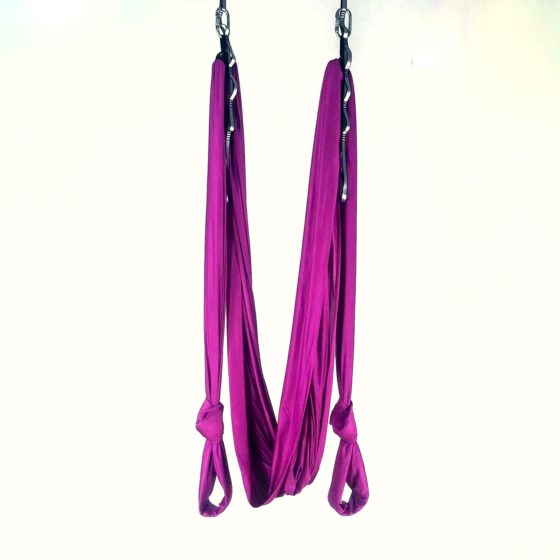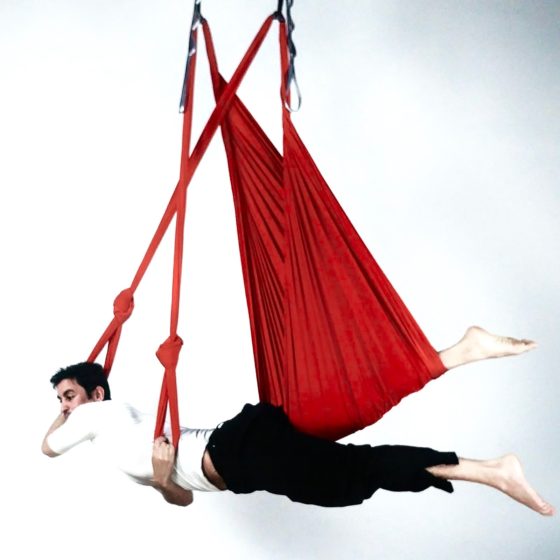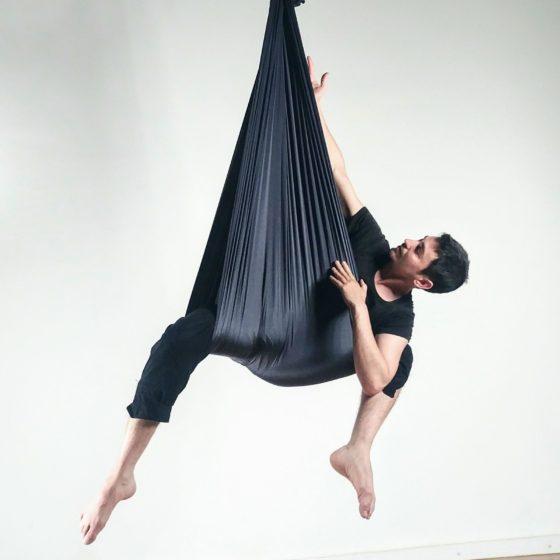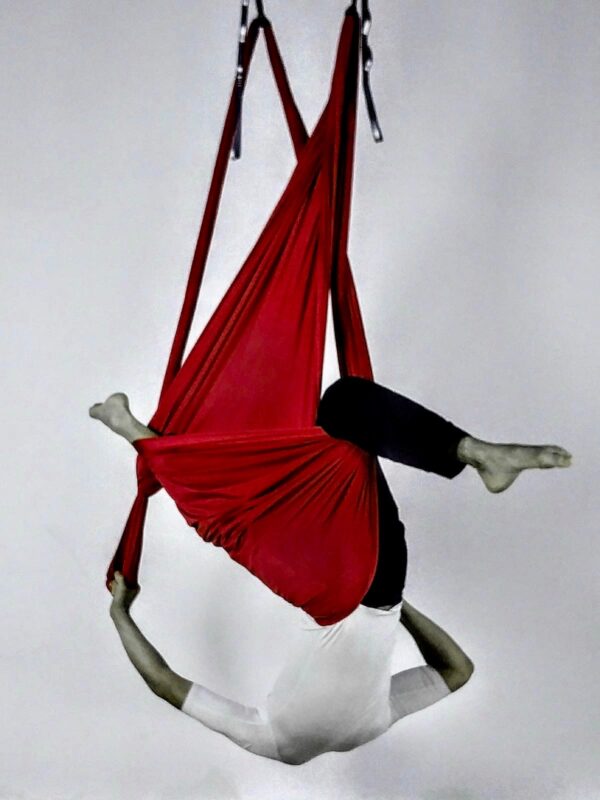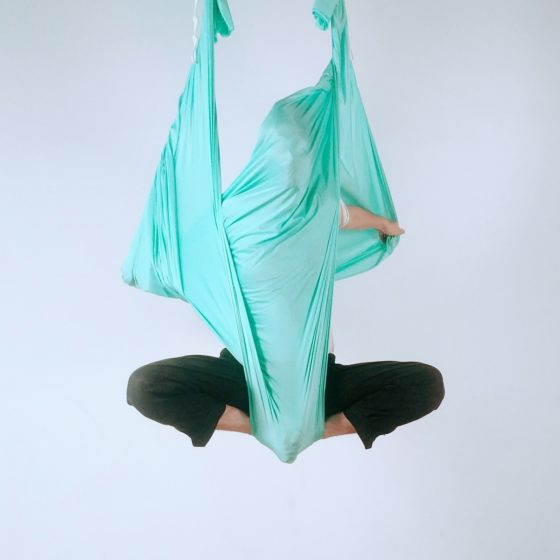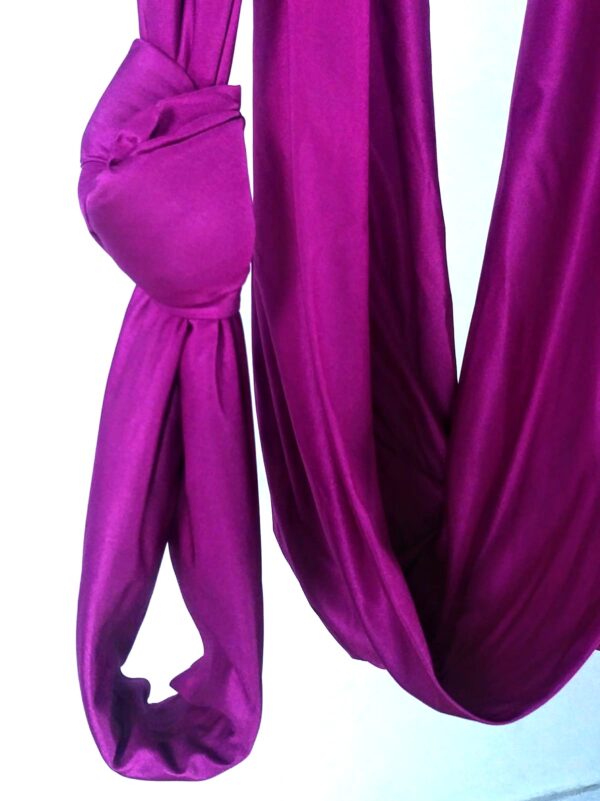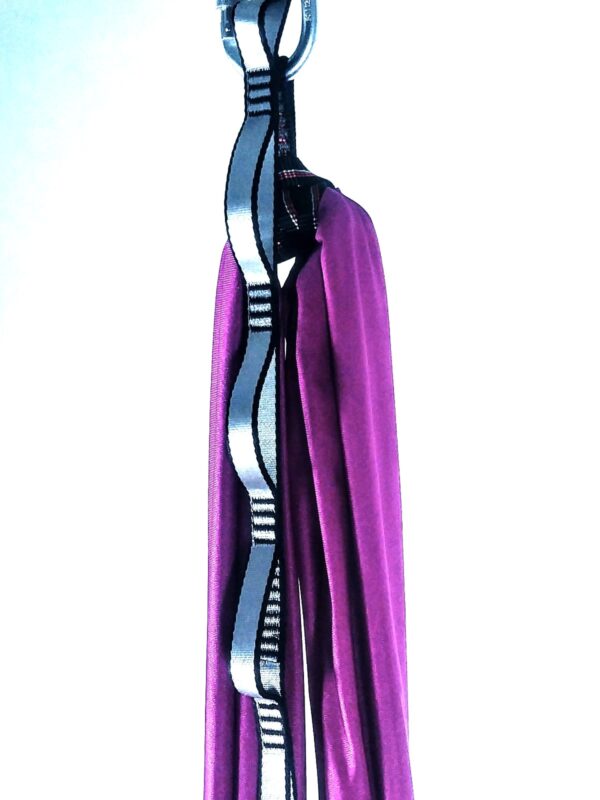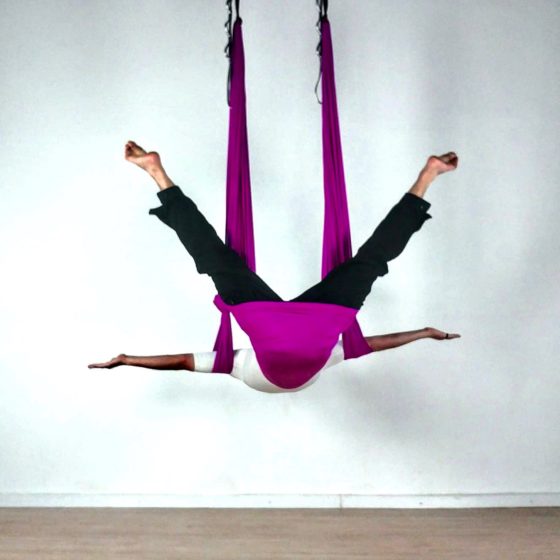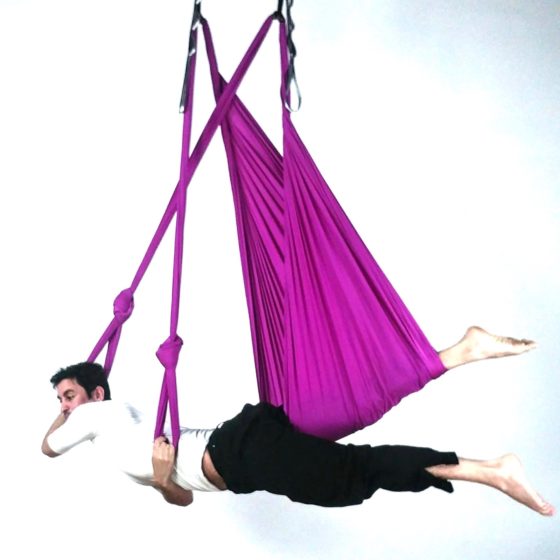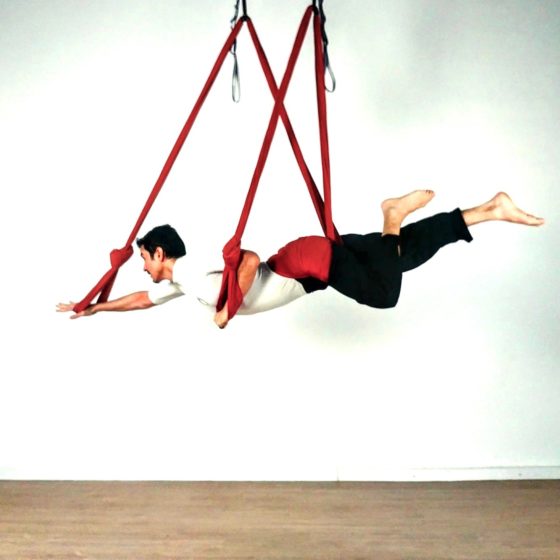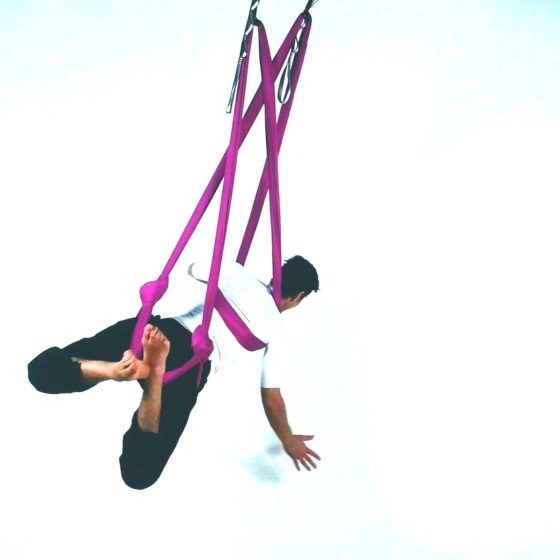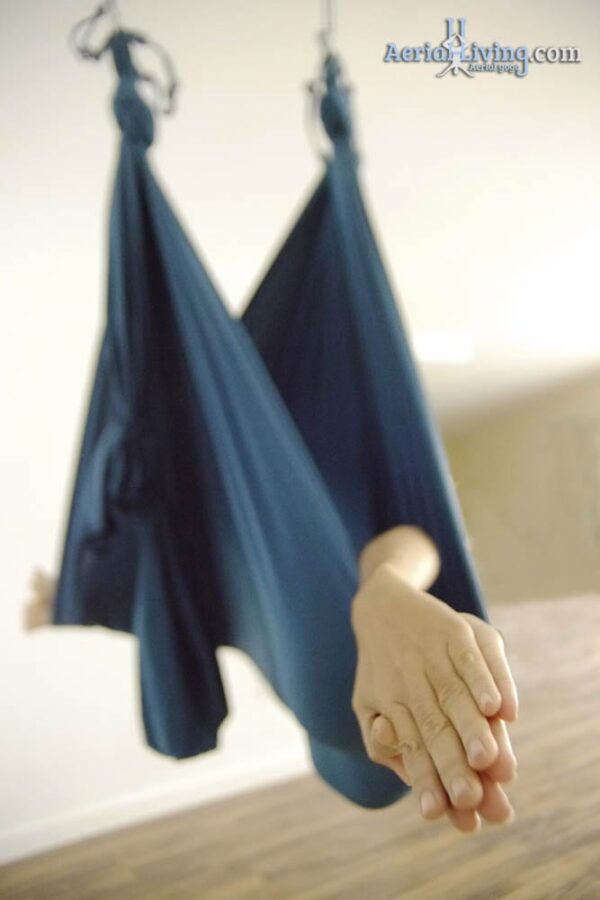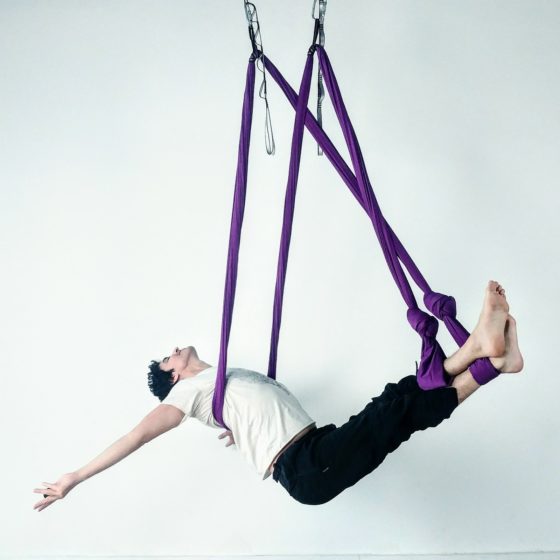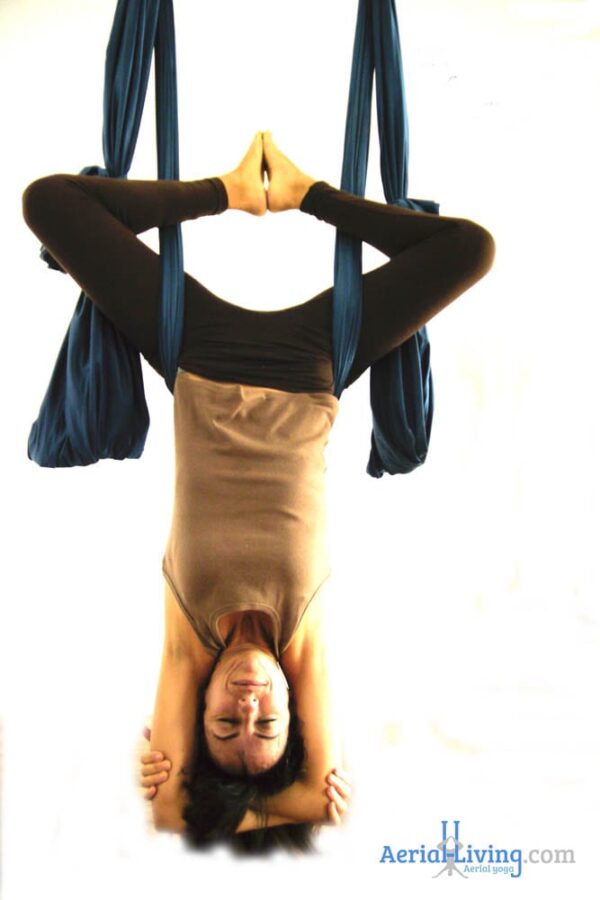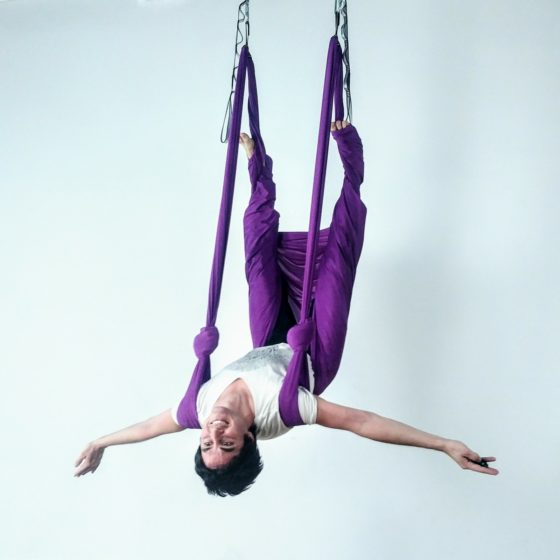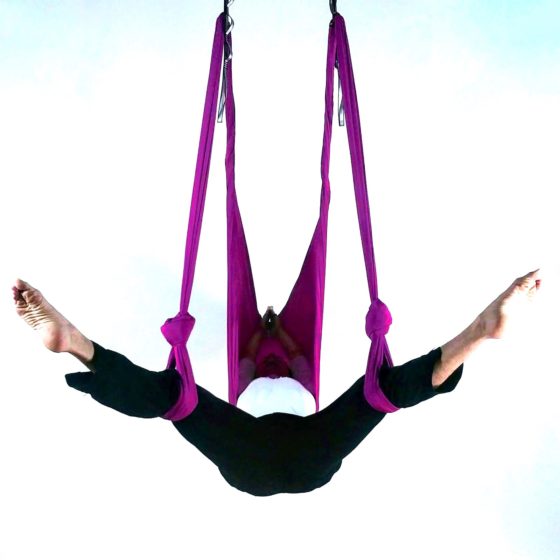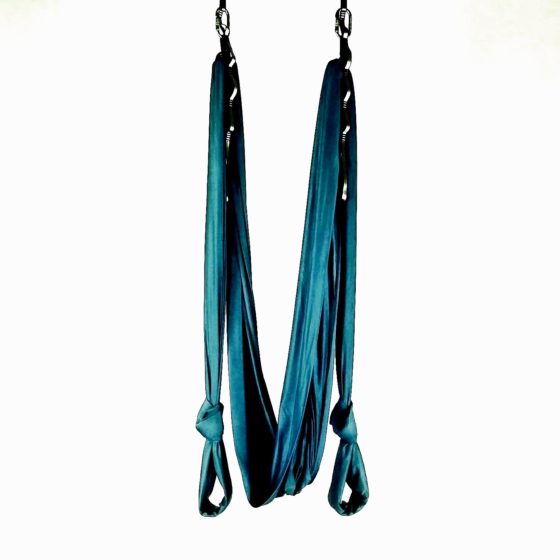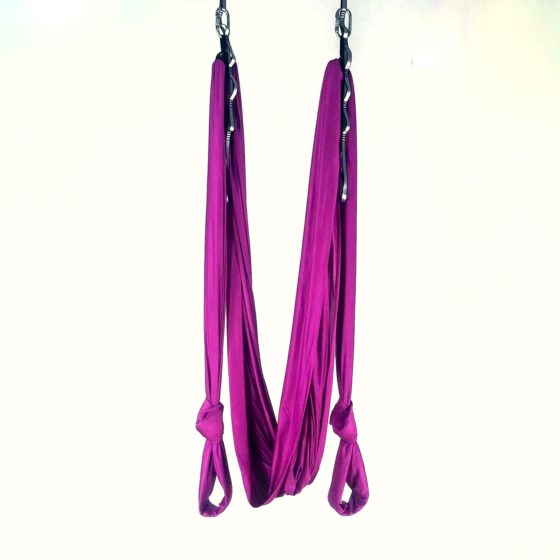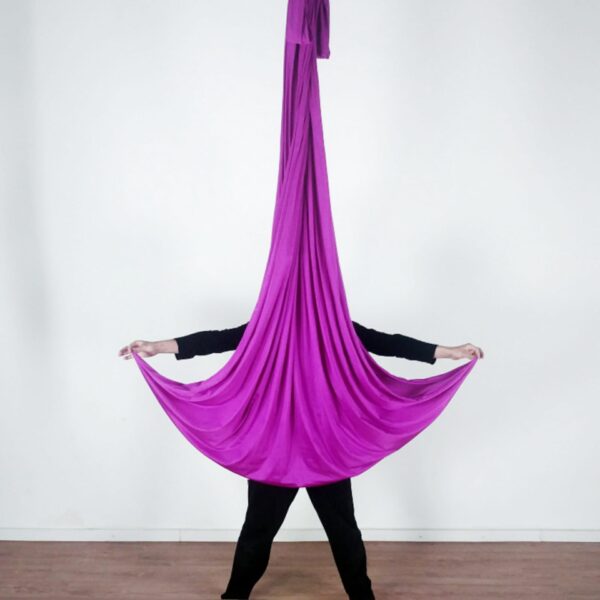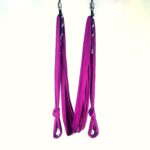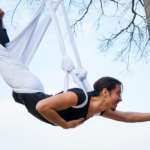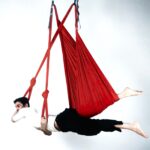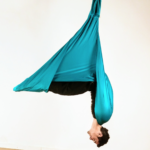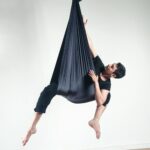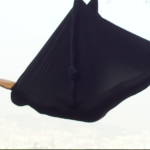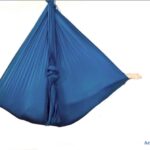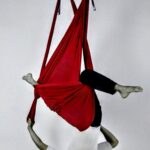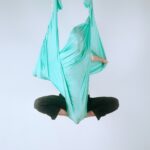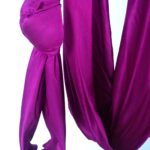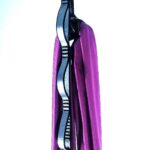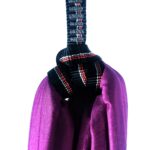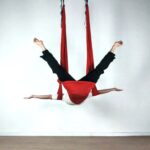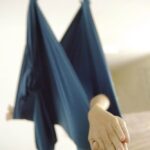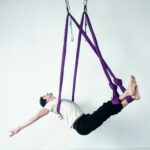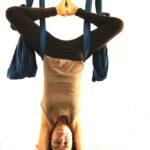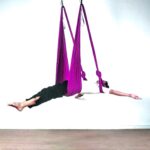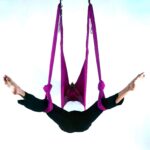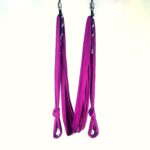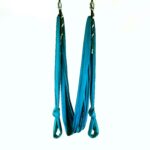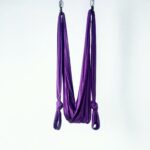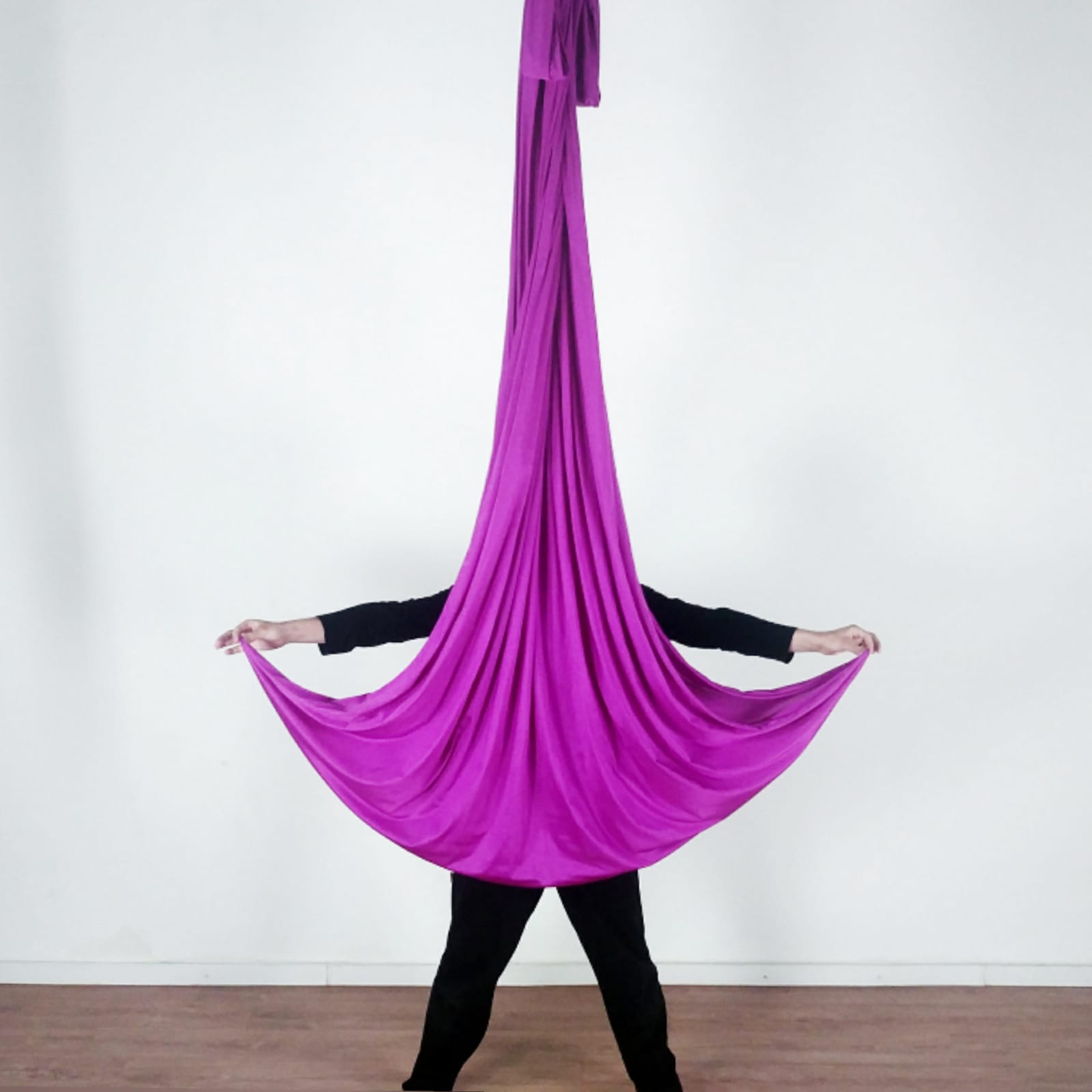 Hamac avec étriers
€92,00 – €105,00
100 % Fabriqué en Espagne
Description
Additional information
Return and refund
Description
Hamac avec étriers
dans cette vidéo, vous pouvez mieux apprécier les couleurs et la brillance du tissu que nous utilisons pour le Hamac avec étriers:
Notre hamac de yoga aérien complet avec étriers est idéal pour pratiquer de nouvelles postures mêlant yoga Antigravité et Unnata. Renforcement de la sangle abdominale assurée !
Ces étriers vous donnent également une plus grande amplitude de mouvements et une liberté d'exécution d'enchaînements.  Grâce à celles-ci vous pourrez donner libre cours à votre imagination et créer de nouvelles postures. 
Tout en passant un bon moment dans le hamac, vous tonifiez ainsi l'ensemble de votre corps.
Tissu et accessoires pour hamac de yoga aérien de qualité, sécurité assurée
Spécialement conçu par nos soins dans un tissu résistant, notre nouveau hamac est étirable en largeur et non longueur pour un soutien confortable d'une partie ou de l'ensemble du corps. Il s'accroche au plafond à l'aide de 2 crochets (non fournis) solidement ancrés.
Douce au toucher, sa texture vous assure une pratique confortable. D'autre part, notre gamme de couleur apportera une note décorative à votre intérieur.
Pour une pratique en toute sécurité, notre matériel est certifié conforme aux normes de l'Union Européenne.
Composition de votre hamac de yoga aérien avec étriers
Notre nouveau hamac de yoga aérien comprend:
1 hamac with 2 étriers
2 daisy chain 1m, qui permettent d'ajuster le hamac au ras du sol ou à hauteur des hanches
2, ou 4 mousquetons qui permettent de régler la hauteur du hamac
LES CROCHETS DE PLAFOND NE SONT PAS INCLUS
Additional information
Élasticité

Notre tissu s'étend dans le sens de la largeur et non dans le sens de la longueur, pour votre confort.

Largeur

Avec ses 2.50 mètres de largeur, ce hamac permet à une personne de grande taille de s'allonger horizontalement avec les bras et les jambes étendues, avec le corps entièrement contenu dans le hamac.

Contrairement aux hamacs fabriqués à partir de tissu acrobatique qui mesurent au plus 1.60 m de large ou d'autres d'à peine 1.50 m de large qui ne peuvent contenir tout le corps, nos hamacs vous offrent ce confort exceptionnel.

Modèle AVEC daisy chain

Ce modèle inclut :
* 1 hamac de tissu spécialement conçu pour le yoga aérien with 2 étriers
* 1 paire de daisy chain d'un mètre de long
* 4 mousquetons d'escalade.

Crochets NON INCLUS

Modèle SANS daisy chain

Ce modèle inclut :
* 1 hamac de notre tissu spécialement conçu pour la pratique du yoga aérien with 2 étriers
* 2 mousquetons d'escalade.

Régulateurs de hauteur et crochets NON INCLUS

Autres modes de paiement

* PayPal
* Paiement à la livraison sans charges supplémentaires. De cette façon, vous payez votre produit une fois que vous le recevez chez vous.
* Paiements par transfert bancaire.

Si vous êtes intéressés par une de ces alternatives de paiement, veuillez nous écrire à travers la page "Contact" sur le site, afin que nous vous envoyions les informations nécessaires.

Ces modalités de paiement sont garanties sans aucun frais supplémentaire.

Livraison

Délai de livraison entre 4 et 8 jours ouvrables
Coût d'envoi :
* France : 15,50 €
Once you receive the package, open it carefully and check the condition of the material, as returns are not allowed once the item has been used even though there are defects that appear to be from the factory; Therefore, we recommend that the client review the material immediately after receiving it and before use.
It is VERY IMPORTANT to open the package with caution since it is possible to damage the fabric when opening it with a cutter or scissors, such cuts will not be considered factory defects and the money for the material or shipping will not be refunded. Therefore, the return of the material must include the packaging (bag or backpack) and the original shipping bag. Without these, we do not guarantee the return, exchange, or resending of the product in case of fabrics with cuts or similar failures due to incorrect opening.
If you change your mind, and do not want the product once the order has been placed and it has already been shipped, please contact us to arrange a collection or send the package by your own means, but we recommend not rejecting the package at the time of delivery . If at the time of delivery at home the recipient rejects the package, the money back is not guaranteed. And even in case of returning to origin, the return will be only partial since the courier company charges both the outbound and the return shipping.
We do our best to serve our customers the best that we can; We will refund the money if you return the items for any reason, but the return will only be the cost of the product, not the shipping, except for factory faults or errors in the order on our part.
However, the buyer should make sure that the items returned are in their original and unused conditions; If the return is arranged by the customer, and the items are damaged or lost, the buyer will be responsible for such damage or loss and we will not be able to refund them. For lost packages, the Buyer must file a claim with the shipping company to recover the cost of the damage or loss of the package. We recommend sending returns with tracking.
Shipping fees to return the items will be charged to the Buyer. The only case in which the shipping costs will be borne by the Seller is when the item is factory defective or an error on the part of Aerial Living.
The tones of the fabrics are the most accurate possible, however each tone can be seen slightly different depending on the device in which it is viewed and the level of brightness it has. 
We recommend watching the videos where you can see the colors in more detail and if you have doubts about the tone you can consult us or watch them on a different device. We do not cover shipping costs in case of changes or returns due to tonal differences, although we are responsible for shipments if we have sent a different color than the order.