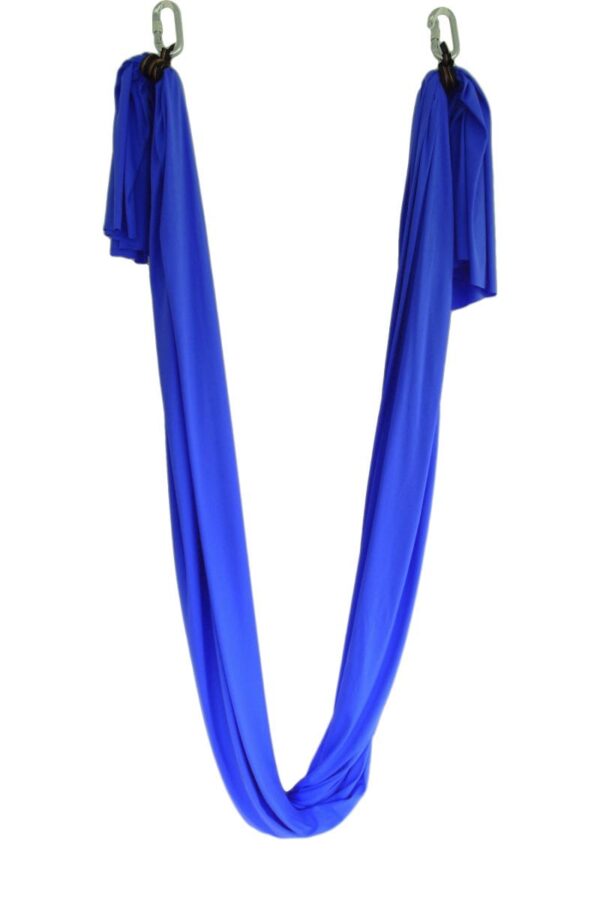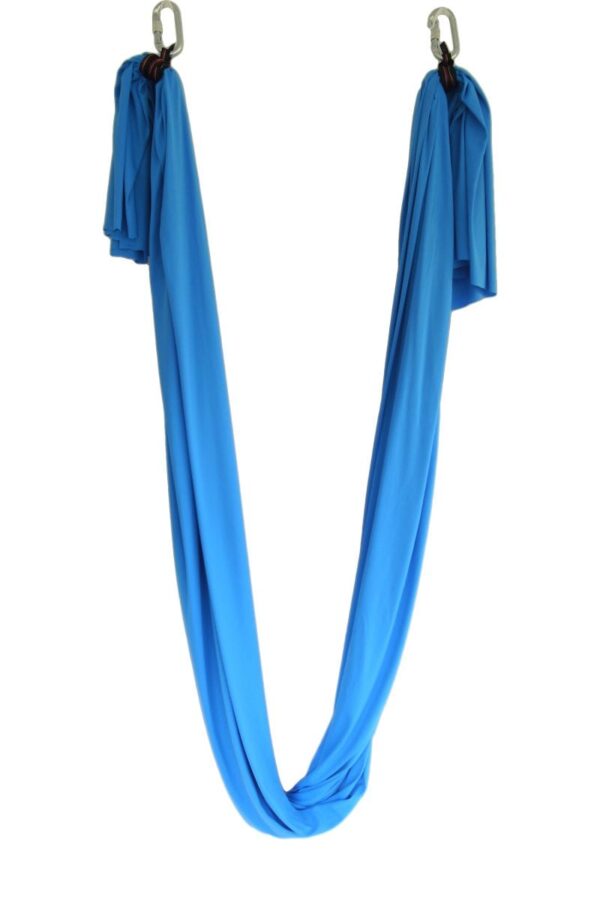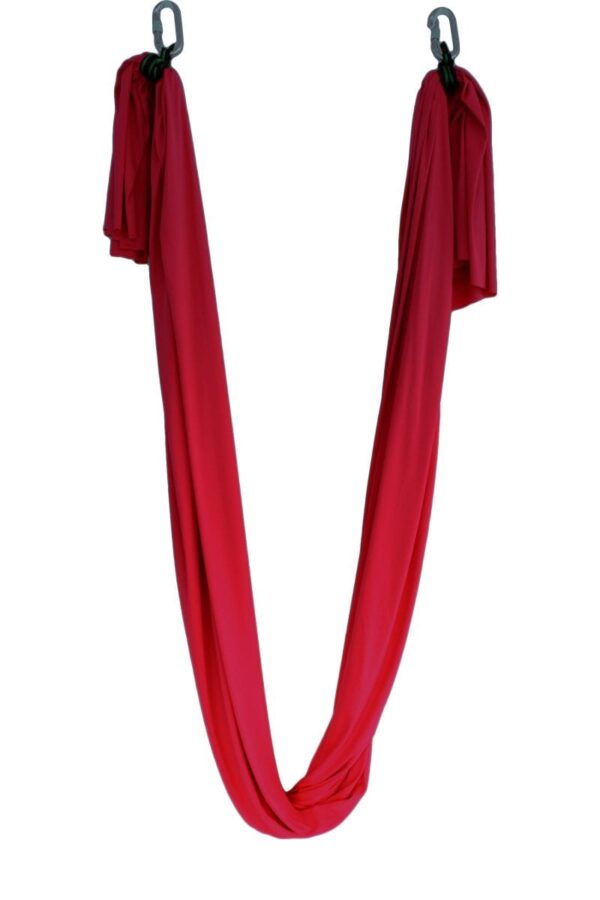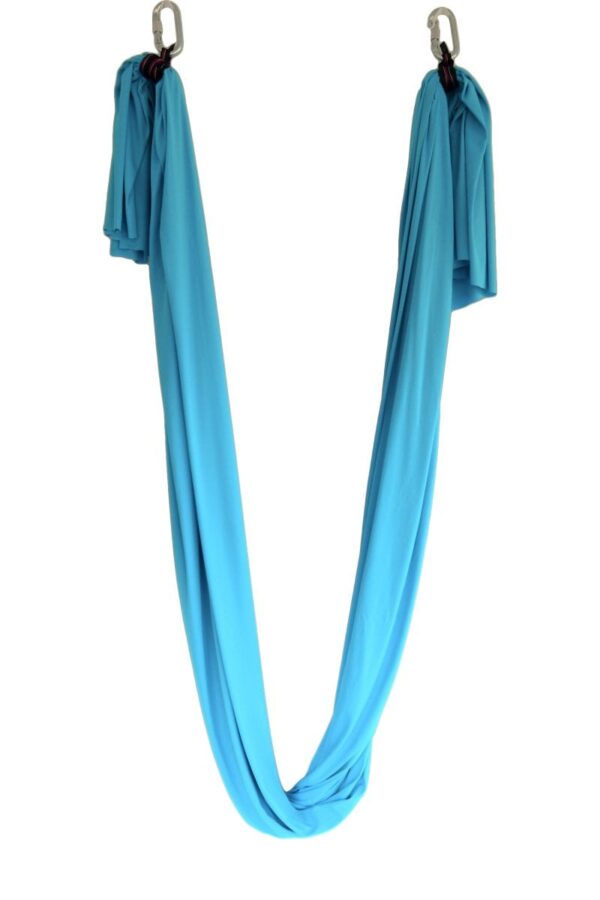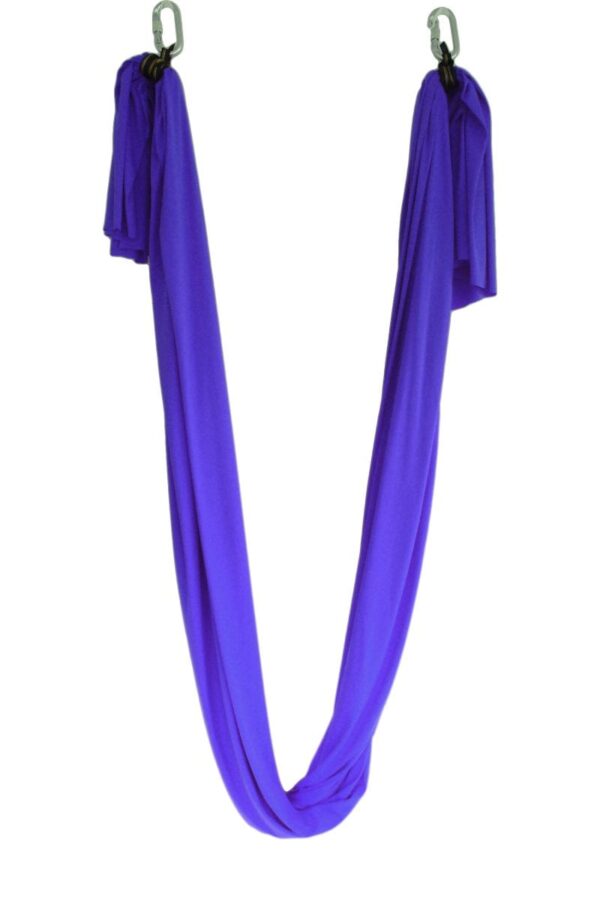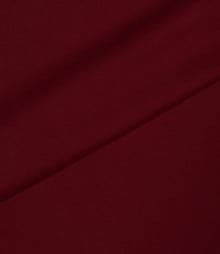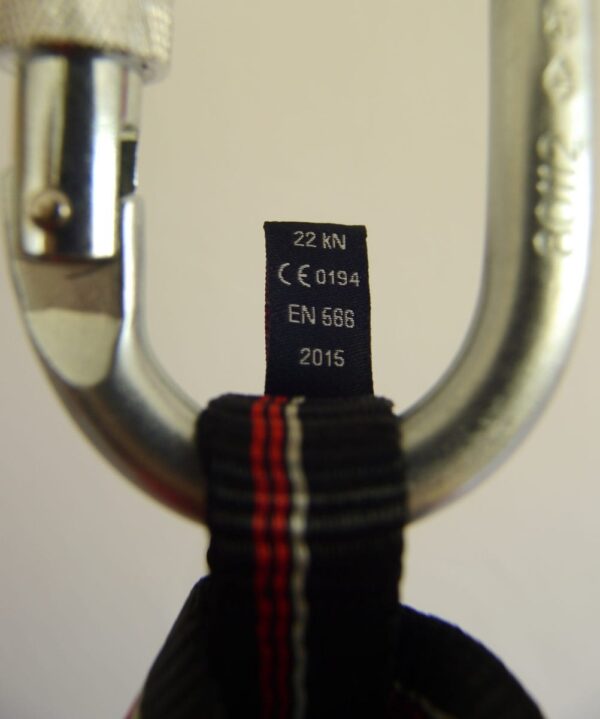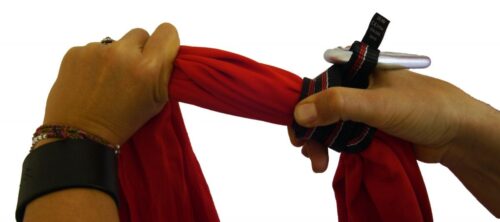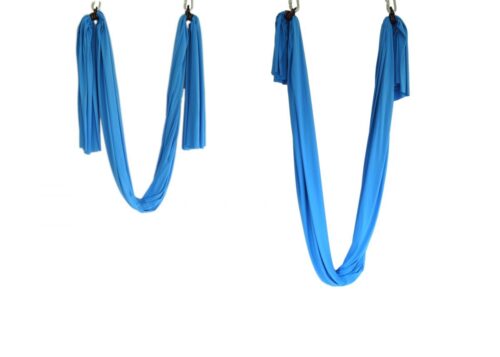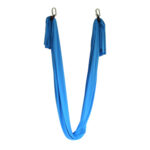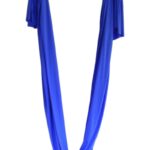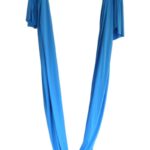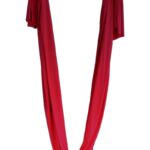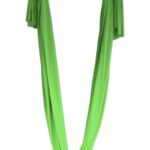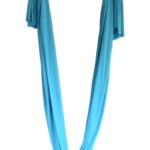 Hamac Yoga Aérien pour Enfants
€29,50 – €47,50
Description
Additional information
Return and refund
Précautions
Description
Hamac Yoga Aérien pour Enfants – Offrez à vos enfants la joie de vous accompagner lors de votre session de yoga aérien. Grâce à ce hamac de yoga adapté à leur taille, ils pourront réaliser, eux-aussi, des acrobaties dans les airs,  jouer ou simplement se reposer comme dans un hamac traditionnel.
Caractéristiques:
Ce hamac est fabriqué à partir d'un tissu, large de 160 cm, spécialement conçu pour réaliser des acrobaties. Ce dernier est un peu plus élastique que celui utilisé pour les hamacs pour adultes. Il offre, toutefois, une résistance de plus de 950 kg, ce qui le rend praticable par un adulte également.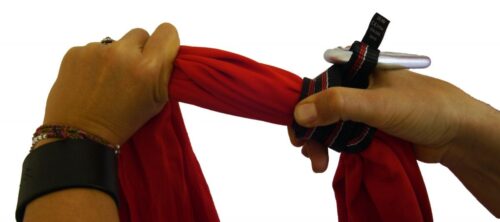 Ce type de Hamac Yoga Aérien pour Enfants est tout à fait ajustable. L'anneau de polyamide, fourni, se resserre autour du tissu par la traction du poids. Vous pouvez ajuster cet anneau en tirant sur les côtés lorsqu'il n'est pas utilisé
De cette manière le hamac s'adapte à la taille de chaque enfant et à la hauteur du plafond ou de la branche.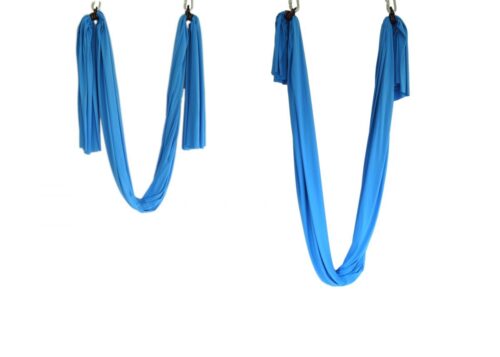 Note :
LES CROCHETS DE PLAFOND NE SONT PAS INCLUS, si vous en avez besoin, vous pouvez les acheter ici. 
Inclus dans ce kit prêt à l'emploi:
Le tissu
2 anneaux en polyamide – homologués pour l'escalade
2 mousquetons – homologués pour l'escalade
Additional information
Largeur du tissu

1,60 m

Élasticité du tissu

Élasticité moyenne.
Dans le sens de la largeur, le tissu s'étire à 10 %.
Cette caractéristique la rend tout à fait praticable pour s'élancer, s'étirer, grimper et réaliser des figures en toute sécurité et sans aucun inconvénient.

Texture et lustre

Le tissu au lustre moyen, ne brille pas beaucoup, sans être tout à fait mate non plus. À la lumière, il produit des reflets agréables.
C'est aussi un tissu avec une bonne prise en main, qui ne glisse pas facilement lorsqu'on l'attrape. Ce qui le rend aussi tout à fait adapté aux débutants.

Résistance

1200 kg par charge statique

Autre moyen de paiement

*PayPal
*Paiement à la livraison sans charges supplémentaires. De cette façon, vous payez votre produit une fois que vous le recevez chez vous.
*Paiements par transfert bancaire.

Si vous êtes intéressés par une de ces alternatives de paiement, veuillez nous écrire à travers la page "Contact" sur le site, afin que nous vous envoyions les informations nécessaires.

Ces modalités de paiement sont garanties sans aucun frais supplémentaire.

Livraison

Délai de livraison entre 5 et 10 jours ouvrables
Coût d'envoi :
* France : 15,50 €

Si votre commande est urgente, veuillez nous contacter et nous pouvons vous la faire livrer sous 48 h.
Once you receive the package, open it carefully and check the condition of the material, as returns are not allowed once the item has been used even though there are defects that appear to be from the factory; Therefore, we recommend that the client review the material immediately after receiving it and before use.
It is VERY IMPORTANT to open the package with caution since it is possible to damage the fabric when opening it with a cutter or scissors, such cuts will not be considered factory defects and the money for the material or shipping will not be refunded. Therefore, the return of the material must include the packaging (bag or backpack) and the original shipping bag. Without these, we do not guarantee the return, exchange, or resending of the product in case of fabrics with cuts or similar failures due to incorrect opening.
If you change your mind, and do not want the product once the order has been placed and it has already been shipped, please contact us to arrange a collection or send the package by your own means, but we recommend not rejecting the package at the time of delivery . If at the time of delivery at home the recipient rejects the package, the money back is not guaranteed. And even in case of returning to origin, the return will be only partial since the courier company charges both the outbound and the return shipping.
We do our best to serve our customers the best that we can; We will refund the money if you return the items for any reason, but the return will only be the cost of the product, not the shipping, except for factory faults or errors in the order on our part.
However, the buyer should make sure that the items returned are in their original and unused conditions; If the return is arranged by the customer, and the items are damaged or lost, the buyer will be responsible for such damage or loss and we will not be able to refund them. For lost packages, the Buyer must file a claim with the shipping company to recover the cost of the damage or loss of the package. We recommend sending returns with tracking.
Shipping fees to return the items will be charged to the Buyer. The only case in which the shipping costs will be borne by the Seller is when the item is factory defective or an error on the part of Aerial Living.
The tones of the fabrics are the most accurate possible, however each tone can be seen slightly different depending on the device in which it is viewed and the level of brightness it has. 
We recommend watching the videos where you can see the colors in more detail and if you have doubts about the tone you can consult us or watch them on a different device. We do not cover shipping costs in case of changes or returns due to tonal differences, although we are responsible for shipments if we have sent a different color than the order.
Nous vous recommandons de faire appel à une personne compétente pour l'installation de votre hamac de Yoga. Veillez bien à le fixer sur une surface solide et non un faux plafond ou fait de brique.
Vous pouvez aussi l'installer directement sur une poutre apparente ou encore autour d'une branche. Toutefois n'oubliez pas de toujours protéger le bois (qu'il s'agisse de la poutre ou de la branche) en plaçant un tissu épais ou une serviette entre le bois et le hamac pour éviter les frictions.
Évitez aussi de laisser le tissu trop longtemps exposé au soleil. Il risque d'être endommagé.