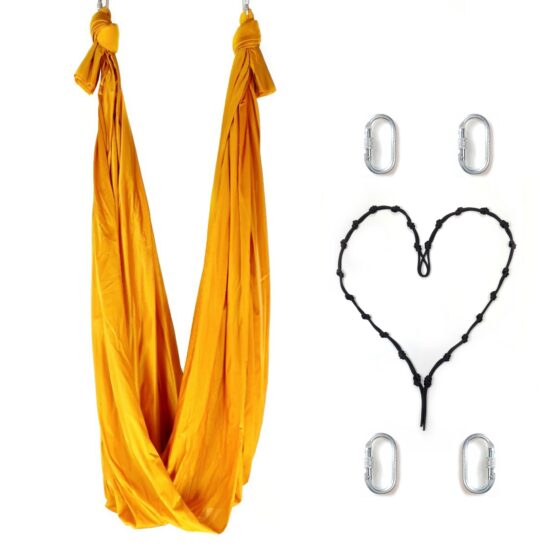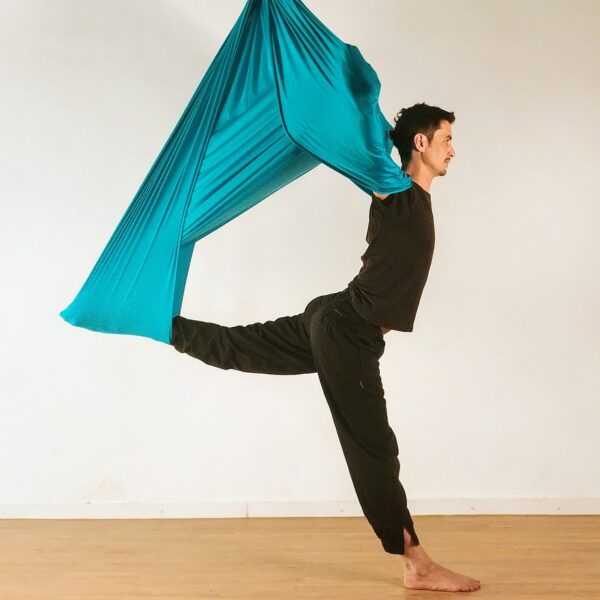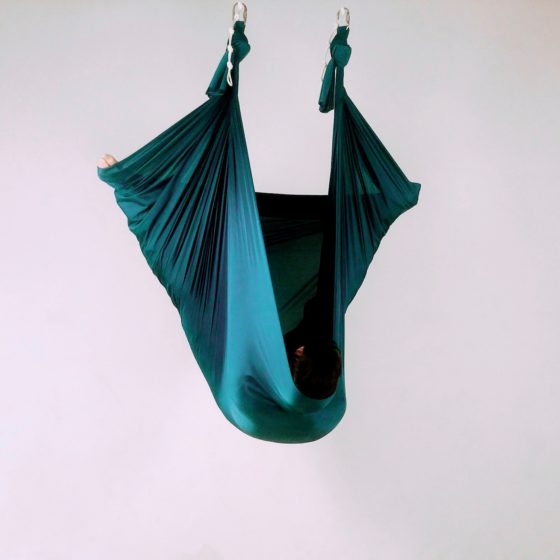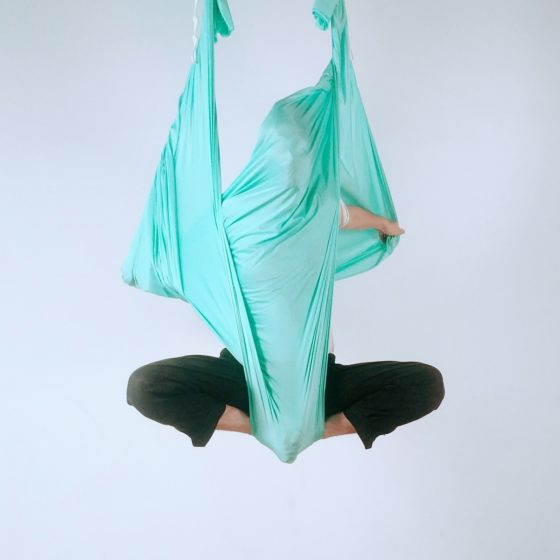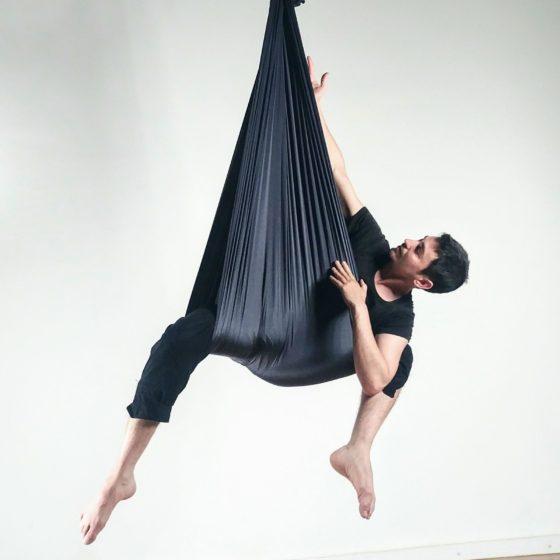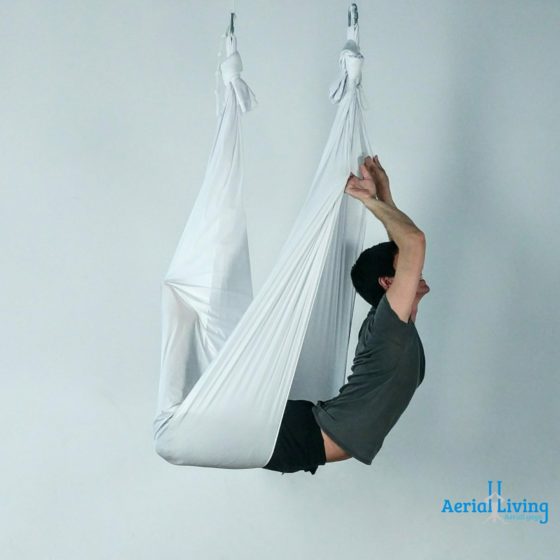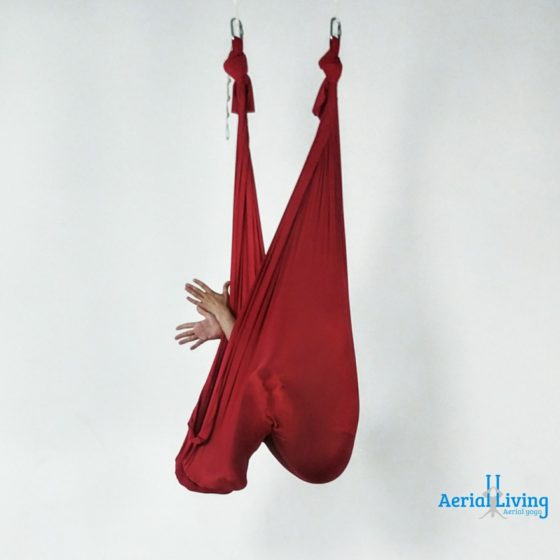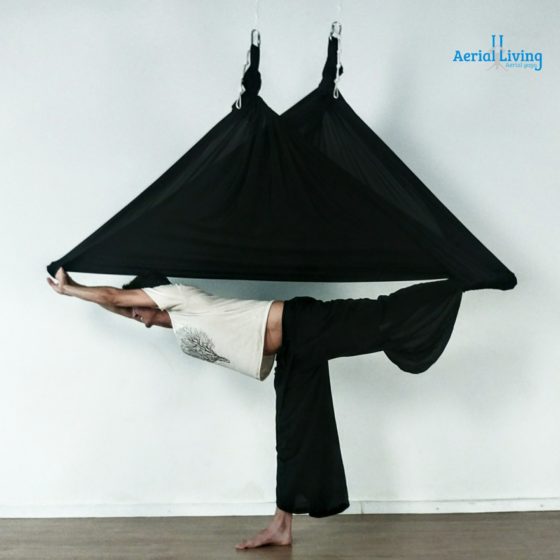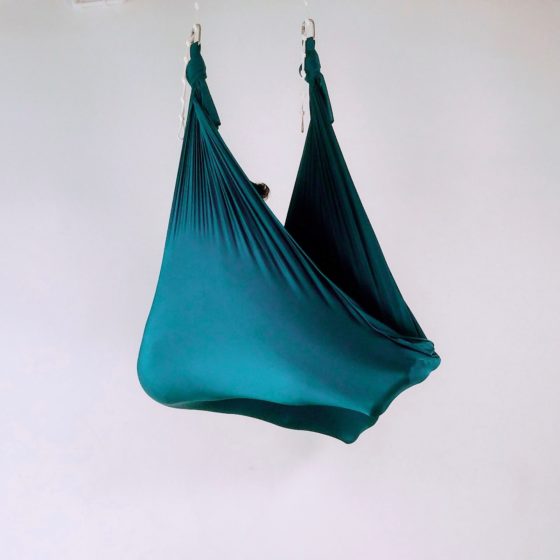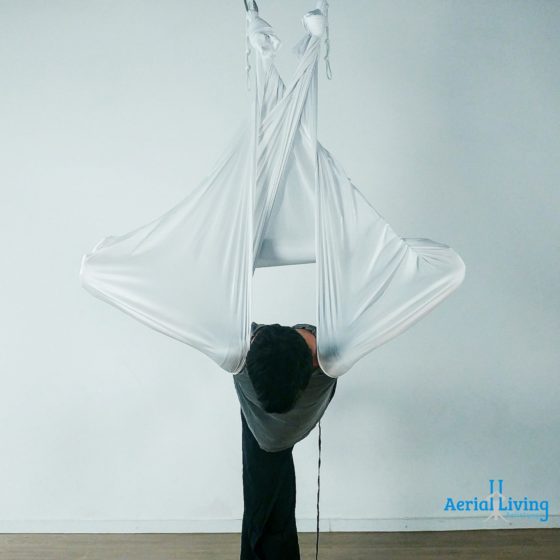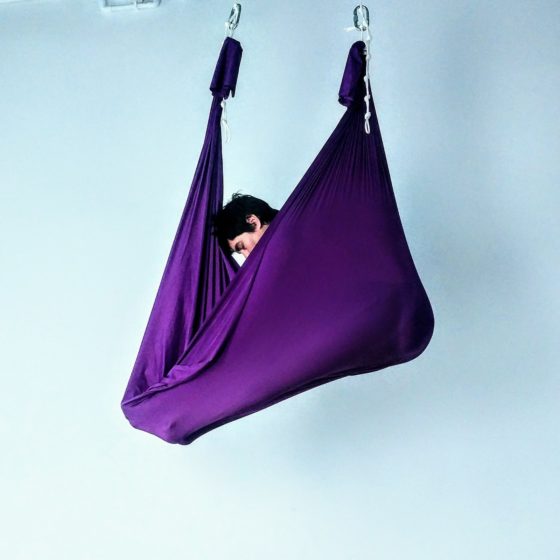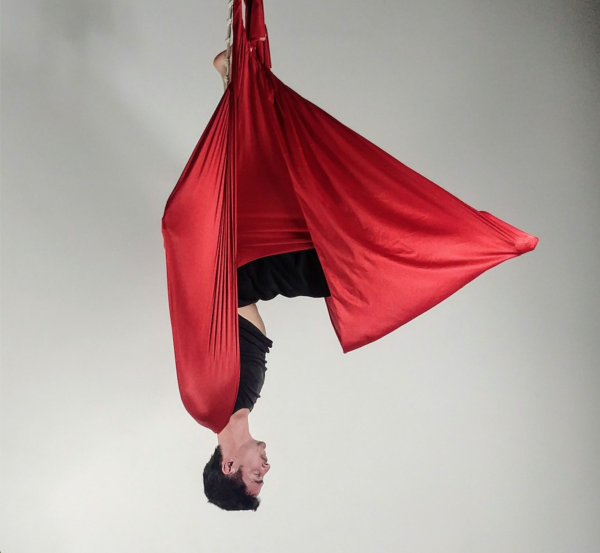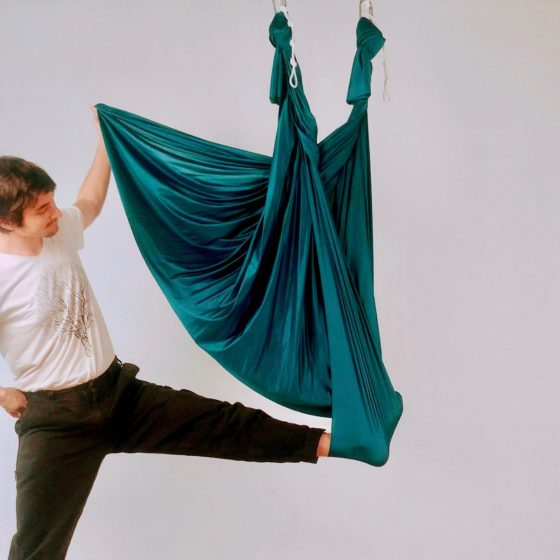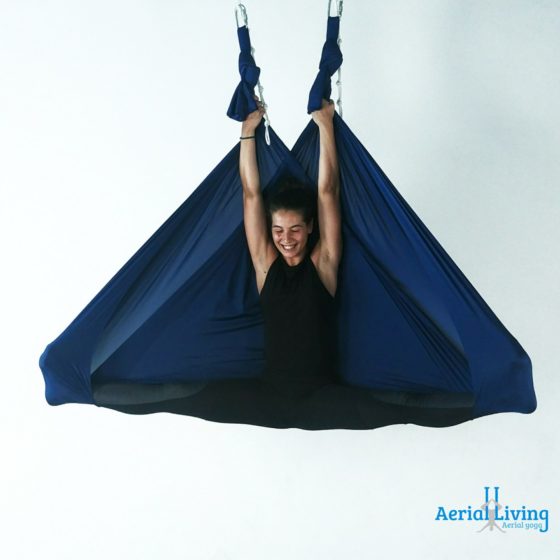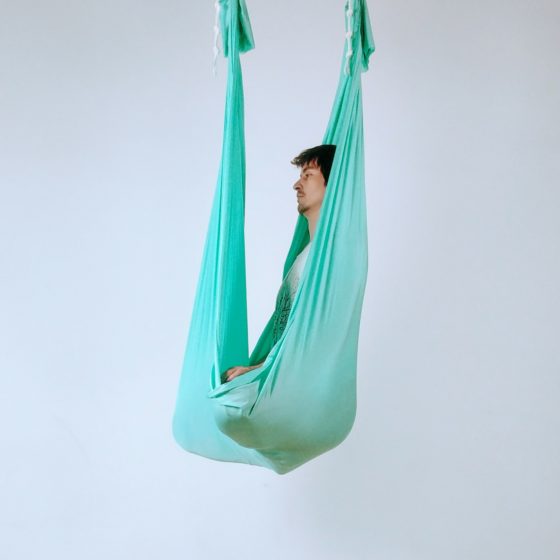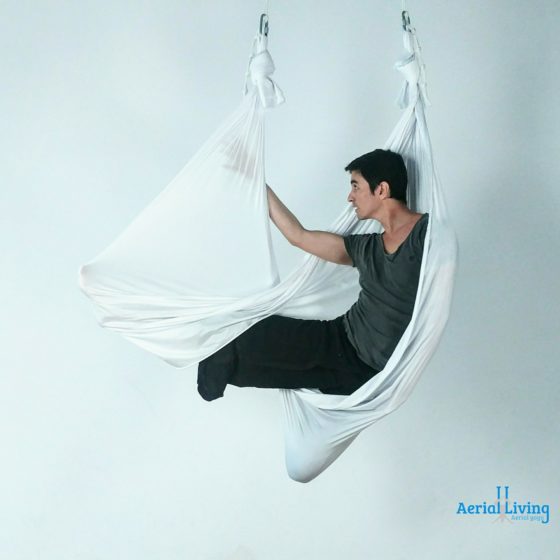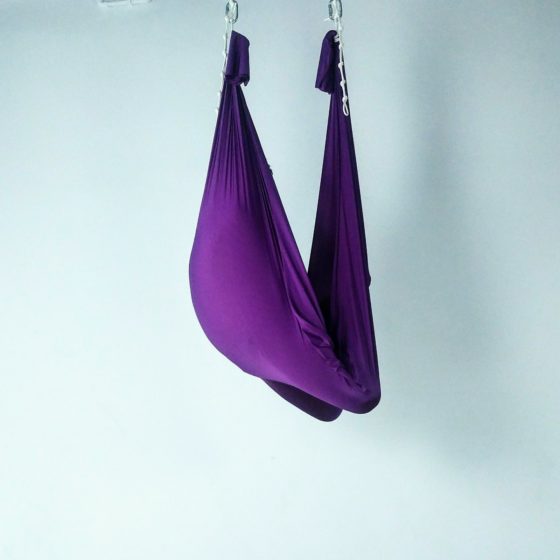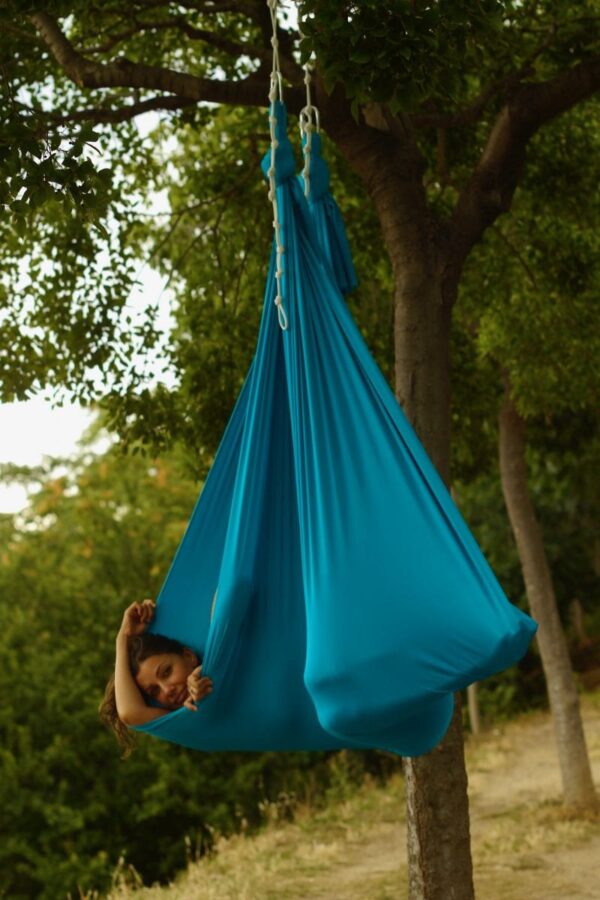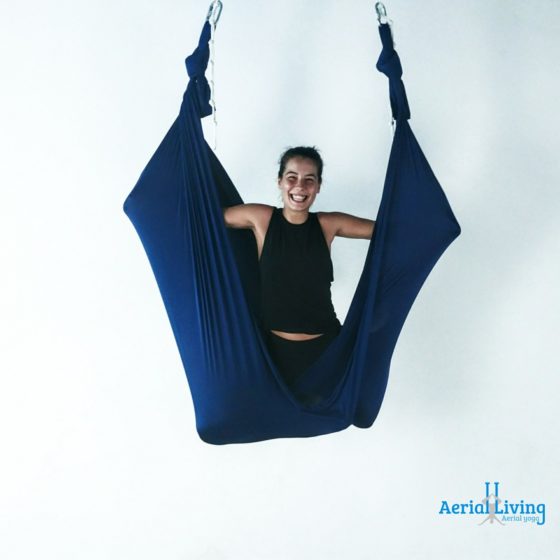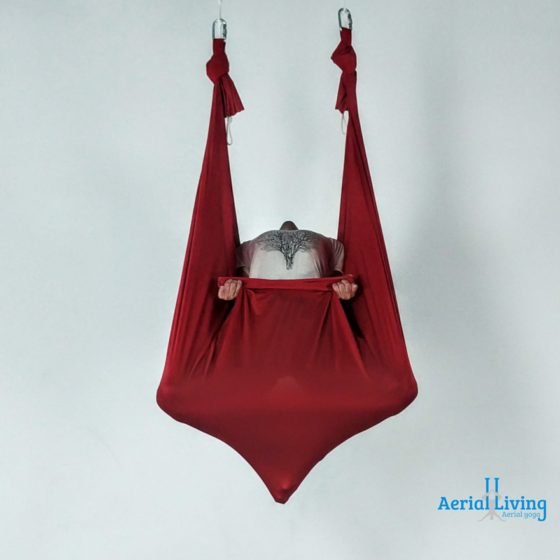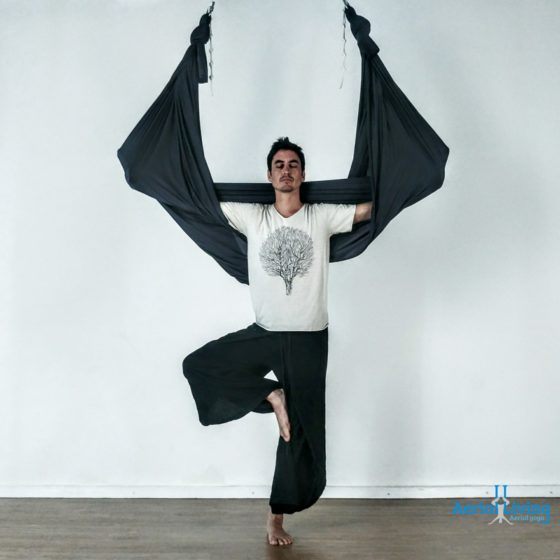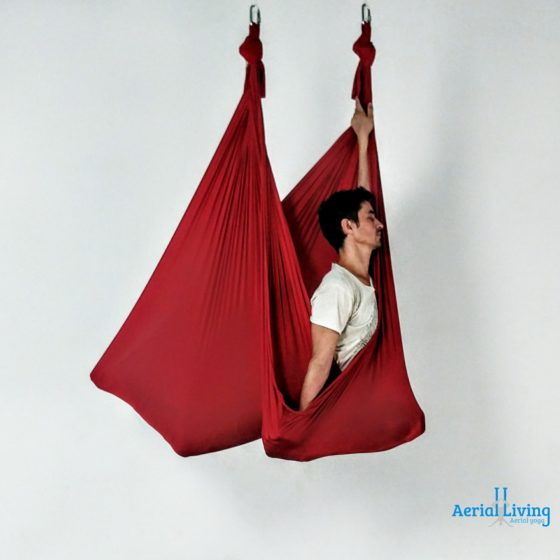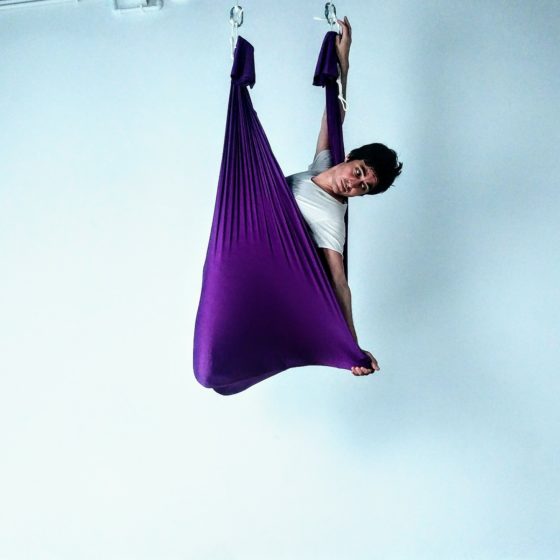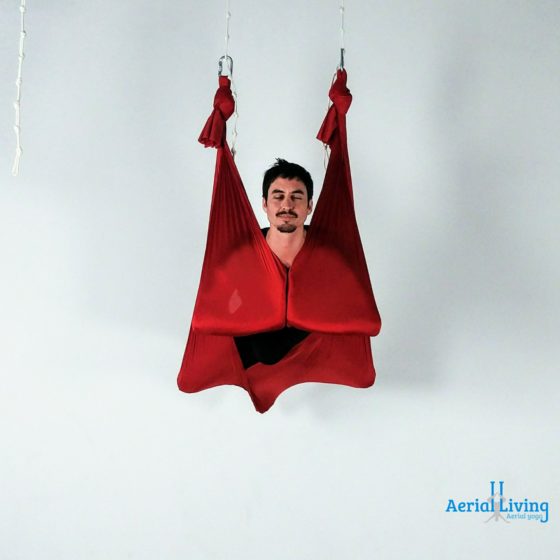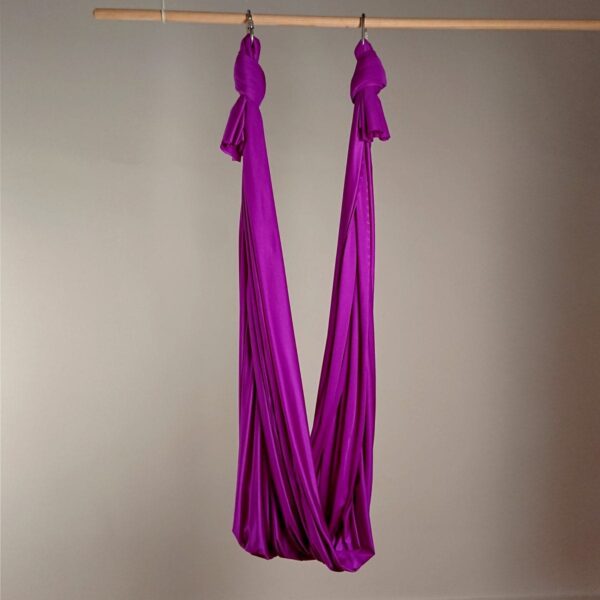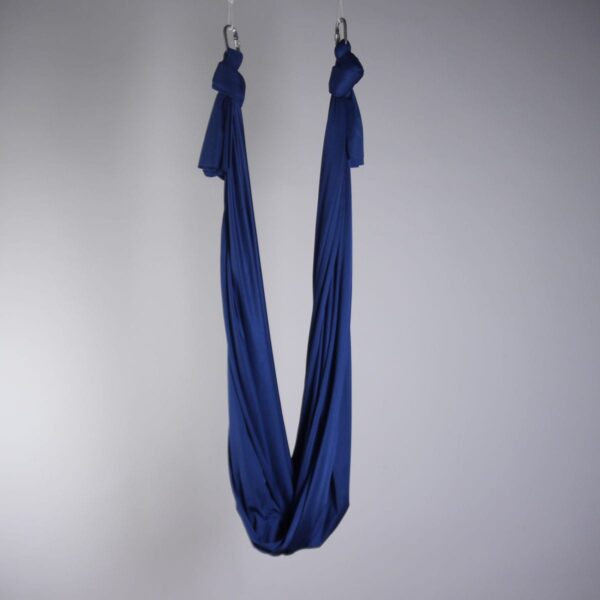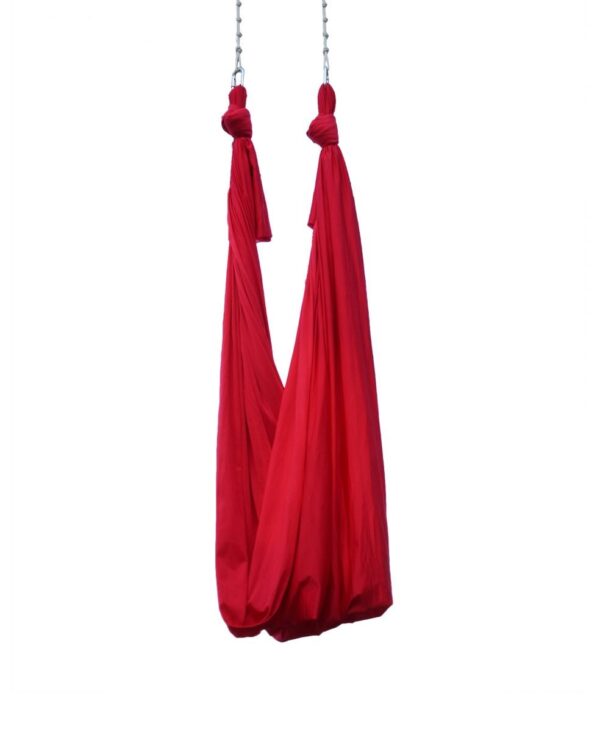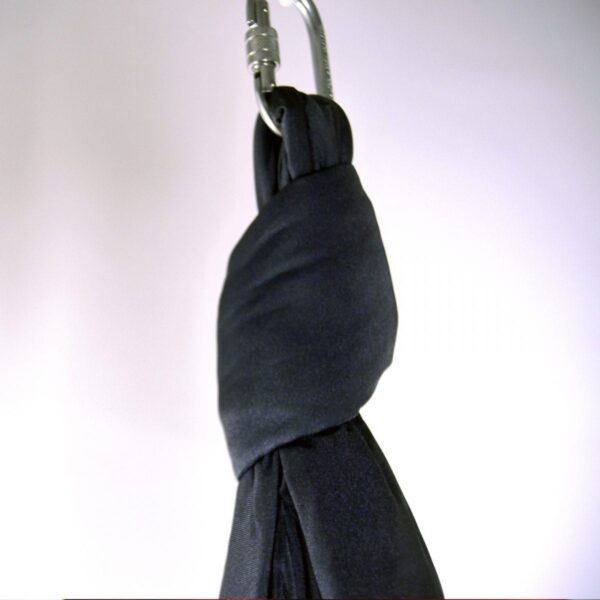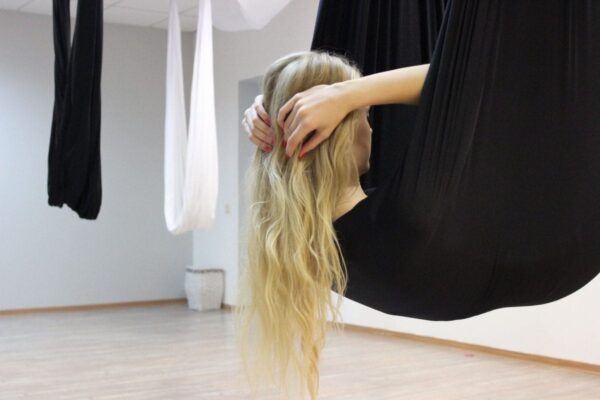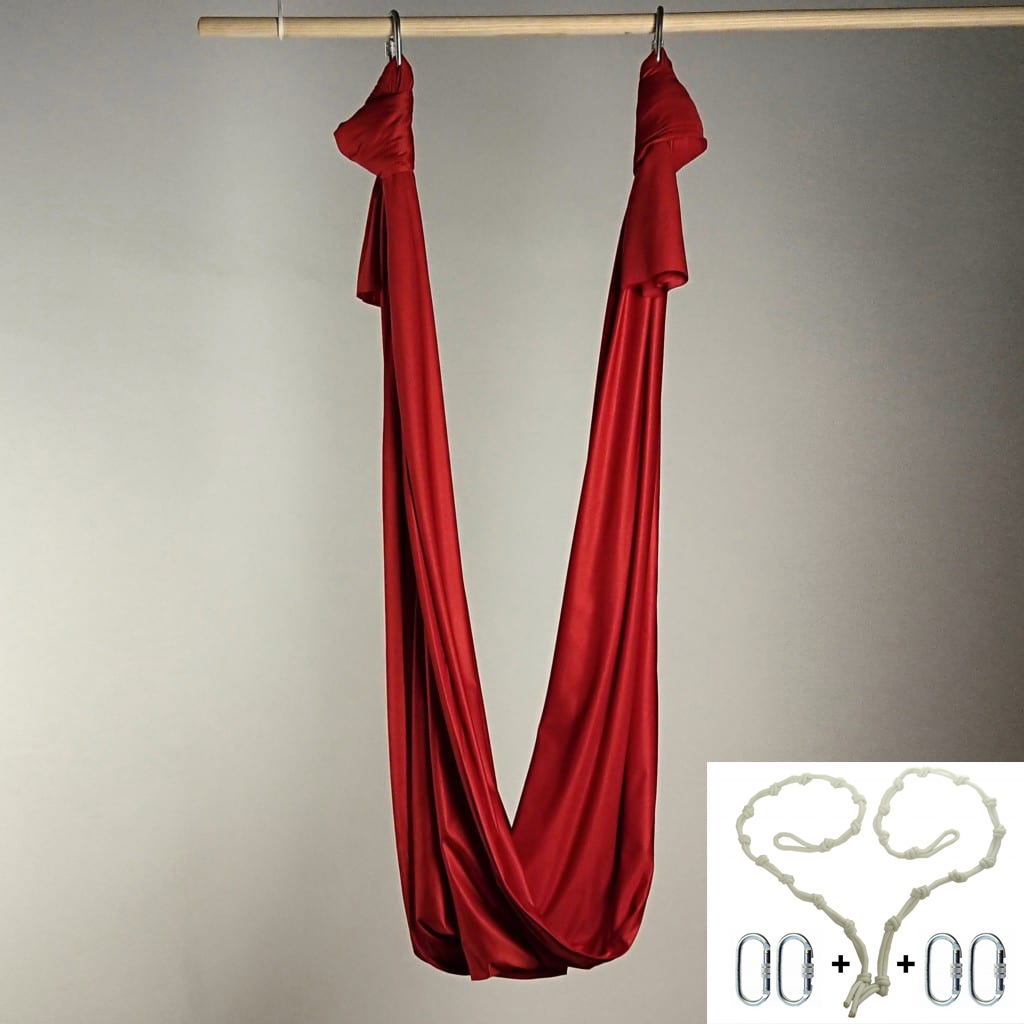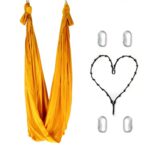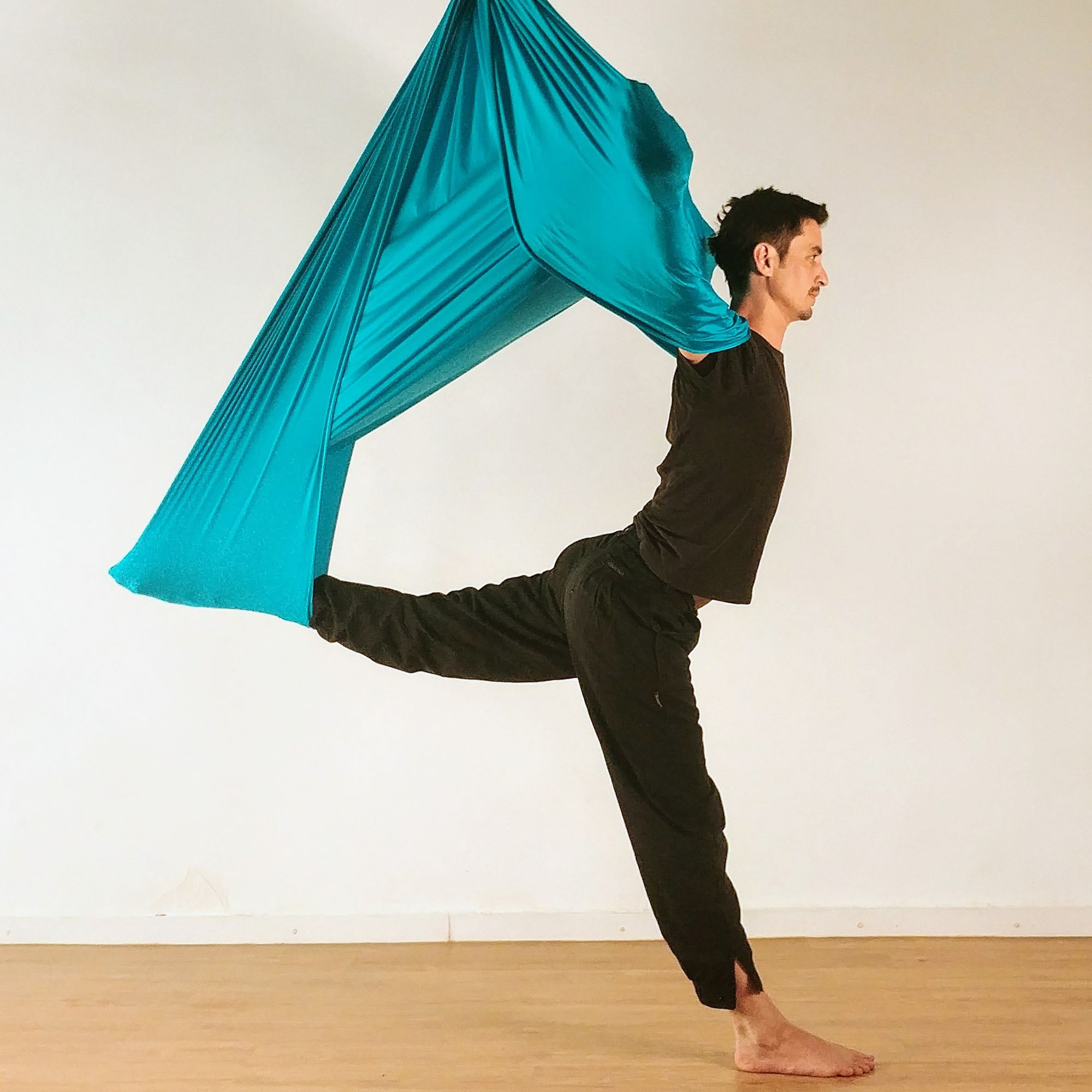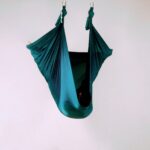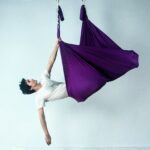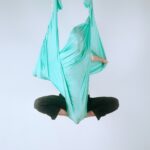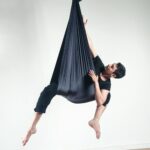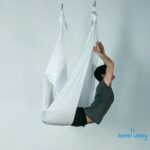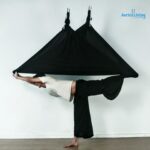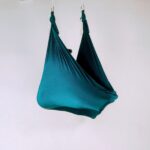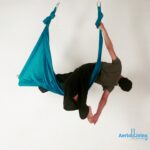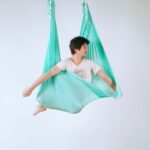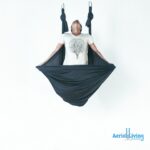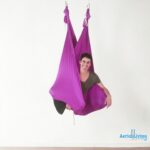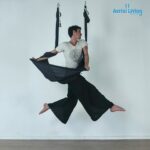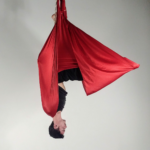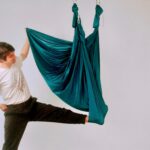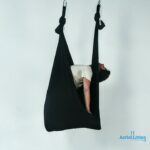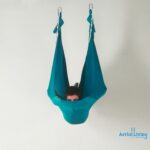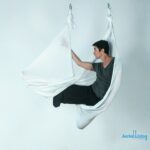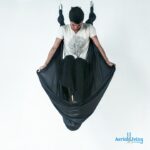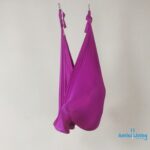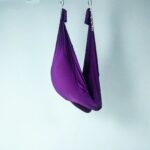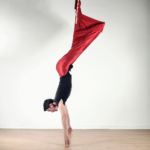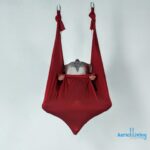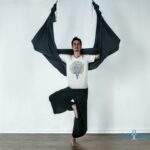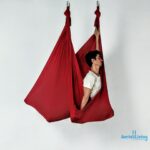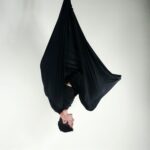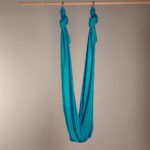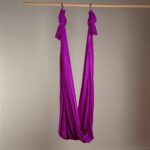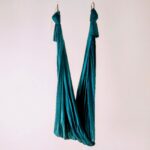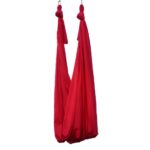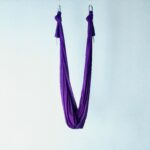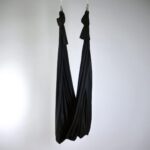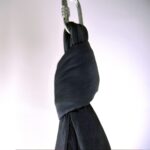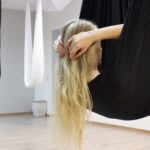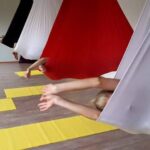 Aerial yoga hammock Antigravity 5 – Made in Europe – from 55,5 €
€55,50 – €98,00
Description
Additional information
what's included and uses
Return and refund
Description
Aerial yoga hammock Antigravity 5
A yoga hammock is  made of a special fabric that is very resistant yet at the same time is soft and elastic.

The fabrics are made in more than 11 unique non-toxic colors safe for your skin and the environment, certified and made in the EU.

It is not parachute fabric, but an elastic, breathable fabric. It is 250 cm wide so is able to hold more than the length of the body and has a low stretch so you can lay down in it with extended arms and the body will be fully held and horizontal. It is ideal for practicing all the postures of unnata and antigravity yoga.

The hammock comes with height regulators made of climbing rope which allow you to easily adjust the height of the hammock to work at floor or hip level, at the same time allowing you to hang it outdoors.

We Include a beautiful bag to transport it and take it on all your outdoor adventures!

It comes ready to use so you don't need to know how to make knots.

Is shipped from Europe, so there is no Customs problems or added taxes for EU purchases.

We also Include free access to online video tutorials so you can enjoy it from the first day.

We have the smallest margins so we can give the best quality of an European product at the lowest price with a personal customer service that you can talk or write to solve any doubt or problem that could occur with shippings or returns.

Sometimes it is nice to know you are supporting a small company that works with ethical ethos and aims more to make friends than business. 
You can choose different options of length of the fabrics for different needs.
For  aerial yoga and standard ceilings you can choose the option of 5 metres and if you plan to use it with higher ceilings for more acrobatics and dance you can choose the 7m option. We also make other models with handles for other workouts.
You are very safe in our hammocks, all our carabiners, height regulators and fabrics are made, certified and tested in the EU.  Our fabrics are super resistant and tested, it can hold more than 1200 kg of static weight which make it safe for one or two practitioners until the weight of 170kg
Additional information
| | |
| --- | --- |
| Colour | White, Blue, Black, Red, Fuchsia, Turquoise, Grey, Purple, Petroleum blue, Aqua, Gold |
| What things are included in the version with height adjustment? | Includes: the Swing made with an especial silk for aerial yoga, 4 climbing carabiners (according to European standards), 2 system to regulate the height built with climbing ropes 1 metre each. |
| What things are included in the version without height regulator? | Includes The Swing made with an especial silk for aerial yoga, 2 climbing carabiners (according to European standards ). |
| Width of the Swing | 2.5 metres in width. (wider than most of the fabrics in the market) |
| Silk Elasticity | Our silk is produced by us especially for yoga swings. Does not stretch lengthways but it does stretch sideways, this characteristic makes it very comfortable and stable for practicing yoga poses. If you sit on the swing this will not move toward the ground. And if you make shavasana, you'll be pretty straight and very comfortable (thanks to the elasticity sideways) |
| Payment option | We accept all credit cards, you do not need a paypal account, enter your card details on the paypal platform (which is very safe) If you have no credit card or paypal you can write to us for other options. |
This Aerial yoga swing Antigravity includes:
without height regulator
– a special silk for yoga hammocks ready to use(2.5m in width)
-2 x steel carabiners (complying with European standards CE0082)
– Free access to a series of video tutorials to start using your hammock
with height regulator or daisy chain
-a special silk special silk for yoga hammocks ready to use(2.5m in width)
-4 steel carabiners (complying with European standards CE0082)
-2 height regulators (or daisy chain), 1 meter long each, made with climbing Ropes CE-Certified, (Ready to use)
– Free access to a series of video tutorials to start using your hammock
CEILING HOOKS NOT INCLUDED if you need you can buy them here:
-Colours: Blue, white, grey, red, Petroleum blue, Black, Aqua, Gold, fuchsia, turquoise and purple
Aerial yoga
You can use it for aerial yoga giving a 3rd dimension to the practice and using the hammock as an assistant pulling your body in different ways where normally a good teacher will adjust you. The hammock is especially beneficial for inversions as you can achieve the parasympathetic benefits with the addition of a decompression of the spine. You gain so much space in between your joints that after a clase you will feel quite expanded and light and your body will likely be a few centimeters taller.
It is also a great way to explore handstands, splits and other body skills in a very gentle and progressive way.
Setting up the hammock for yoga practice you will normally bring it to the height of your hip and then use the height regulators to adjust it for the different kinds of exercises. You may practice close to the floor as well as with the hammock at hip level.
Aerial dance
Another use is for aerial dancing or sling.
Here the hammock is used in a more expressive way where you can perform tricks and moves wrapping yourself with the fabric in different ways and performing drops. The nice thing about aerial dance is that one can start without much strength and slowly you will gain it. The adaptation as a beginner is smoother than for aerial silks. For example you don't need to create tough skin. It is probably the most comfortable aerial dance.
If you use the fabric for aerial dance normally the ends of the hammock will go up to the ceiling so you can climb it and do tricks from some height. When you are more advanced a swivel may be used for performing the trick spinning in the air.
Aerial fitness
Another popular way to use it is for fitness. The hammock gives endless possibilities of body weight training with added instability that can add great intensity in certain postures. You can accommodate the resistance to your level by supporting yourself in different ways for the varying exercises. The hammock is great for working flexibility at the same time as strength and coordination.
While having so much pleasure, you may not even realise that you are exercising and toning your body at the same time. It's especially effective for toning the abdominal muscles in a fun and simple way, without conforming to the usual repetitive exercises.
so in resume a fun and easy way to be in shape.
for back pains
Our everyday activities tend to compress the spine and this is the central cause of many of back pains. One of the main benefits of using the hammock is to uncompress the spine, with create a instant relief and a long term benefit. And you don't need to go upside down in order to do that, there are many positions where you are sitting with the feet on the ground that can help increasing the space in the spine and joins.
Other activities
And an added plus… it is so great for massages and other techniques as you can access the body from all directions while the person is floating horizontally in the support of the fabric.
It is so much fun!
recommended for kids and teenagers to play with it as a giant swing or trapeze. Aside from playful activities, it's the most comfortable way to relax and read.
A wonderful opportunity to experience this contemporary piece of furniture. One moment an attractive hanging seat in your living room, the next moment take it to the park and hang it in a tree. Let a gentle breeze soothe you an afternoon slumber.
This Aerial yoga hammock Antigravity is used as a natural way to release most back aches and pains and also for aerial dance, aerial yoga or fitness exercises. Perfect for any ages. No previous experience is necessary. Whether you wish to use it for gentle stretching and yoga or simply sit or lie inside the hammock for deep relaxation, it promises an easy and playful way to relieve stress.
The main characteristics, in comparison with other aerial apparatus, is the comfort and sensation that it gives. You can use it either as a strap or open it and wrap parts of your body and work inside the fabric. As a good toy it is very simple but allows many different ways of use.
We make the best effort to serve our clients as best we can. We will refund the money if you return the items for any reason but the refund will be only the cost of the purchase but not of the shipment.
However, the buyer must ensure that the returned items are in their original condition. If the items are damaged or lost when returned, the Buyer will be responsible for such damage or loss, and we will not give the buyer a refund. The buyer must try to file a claim with the logistics company to recover the cost of the damage or loss. The Buyer will be responsible for the shipping fees to return the items.
The only case where the shipping costs are at the seller's charge is when the item is faulty.
The Buyer will be responsible for the shipping fees also if the package return to us because of wrong address or name or because the courier can not find anyone at the address for the delivery.